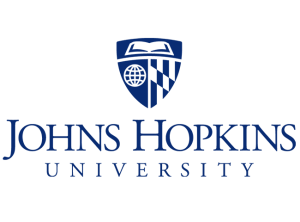 Master of Science in Geospatial Intelligence
Program Details
The online Master of Science in Geospatial Intelligence at Johns Hopkins Advanced Academic Programs provides students with the concepts, models, experience and learning to lead and shape this emerging discipline. This 12 course program features renowned faculty who have extensive geospatial experience and publication records, an innovative curriculum, and a comprehensive range of resources, tools and opportunities for students.
The MS in Geospatial Intelligence program combines three fields of study: the history of geospatial intelligence, the science and mathematics of digital geography and its related databases, and the art of converting geospatial data into written, spoken and visual intelligence. Students will analyze historical intelligence examples to understand the development of the concepts and practices behind collection, analysis, reporting and technology. They will also tackle current challenges in the industry, including the challenges of new sensors and the development of new non-governmental geospatial communities.
Requirements
A four-year degree in a related discipline, such as Geography, Geographic Information Systems, Social Sciences (Political Science, International Relations, Area Studies)
The program requires proficiency in mathematical statistics and probability
Statement of Purpose
2 References
Resume or Curriculum Vitae
Mail in official transcripts for all undergraduate and graduate coursework
School Accreditation Statement
Middle States Commission on Higher Education
Geographic Restrictions
This program is currently not accepting students from Wisconsin.