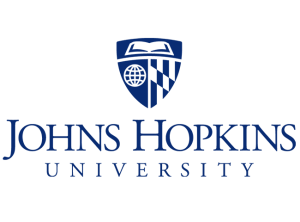 Master of Science in Bioinformatics
Program Details
As a graduate with the MS in Bioinformatics, you'll have the educational foundation to interpret complex biological information, perform analysis of sequence data using sophisticated bioinformatics software, and program software when needed. The degree covers not only the theoretical aspects of the field, but also the practical side of bioinformatics. And it's taught through by the Hopkins faculty members who are actively developing these exciting new technologies.
Designed for working adults, the program offers courses online and onsite. You can even complete the degree entirely online.
Requirements
Bachelor's degree from an accredited college or university in the biological sciences or in engineering
Programs require a minimum GPA of 3.0 on a 4.0 scale
Prerequisite courses:
Two semesters of Organic Chemistry
One semester of Biochemistry
Introduction to Programming Using Java, C++, or C
Data Structures
One course in Probability and Statistics
Calculus
Statement of Purpose
Resume or Curriculum Vitae
Mail in official transcripts from all undergraduate and graduate coursework
School Accreditation Statement
Middle States Commission on Higher Education
Geographic Restrictions
This program is currently not accepting students from Wisconsin.