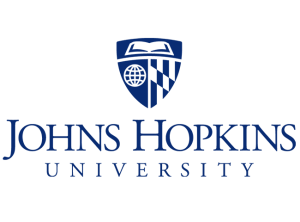 Graduate Certificate in Science Writing
Program Details
The Master of Arts in Science Writing is a flexible, part-time program of online classes and face-to-face residencies, infused with the prestige, quality and value of Johns Hopkins University.

The innovative Hopkins degree is based on the belief that today's successful science writers require a working knowledge of diverse skills, from journalism and communication to multimedia and the literary arts. Students focus first on journalistic and creative writing and editing techniques to craft enticing, understandable prose for digital or print venues, from magazines and books to social media and websites for companies, associations, agencies or others. Along the way, students acquire communication skills to promote viewpoints or write for clients, and they develop multimedia expertise to thrive in the ever-changing digital universe. All Hopkins writers and editors also are challenged to monitor science itself, to disclose how research can falter, mislead, or be misused. The MA in Science Writing is part of the prestigious Advanced Academic Programs at Hopkins, a division that focuses on graduate credentials for working adults.
Requirements
A bachelor's degree from a regionally accredited US college or university, or equivalent international credential is required.
Resume or Curriculum Vitae
Recommendations
Transcripts
School Accreditation Statement
Middle States Commission on Higher Education
Geographic Restrictions
This program is currently not accepting students from Wisconsin.