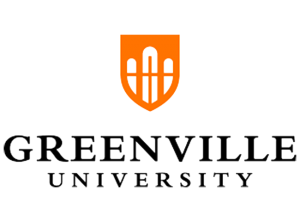 School Details
Greenville University was founded by the Free Methodist Church as a college of liberal arts and sciences. The founders believed in creating a Christian liberal arts college where education and religion could coexist.
What started with one dilapidated building in 1891 has grown to become a campus encompassing 50 acres with modern spaces for learning, computing, performance, practice, art exhibition, athletics, science, and research.
Beyond the physical campus, Greenville also provides a virtual community that reaches across the world to connect online students with both faculty and peers. Online students can complete over a dozen degree programs without ever stepping foot on campus. Majors available online range from business to criminal justice to education and more.
Accreditation & Licensing
Greenville University is accredited by:
Higher Learning Commission (HLC)