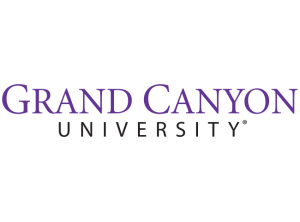 Doctor of Philosophy in General Psychology / Integrating Technology, Learning, and Psychology
Program Details
Grand Canyon University's Doctor of Philosophy (Ph.D.) in General Psychology program offers a broad array of courses that increase the understanding of human actions in the past and present. The program prepares individuals to engage their knowledge and skills in cognition and instruction in applied settings of teaching and/or conducting psychological research in business, government, or institutions of higher education. Core areas of knowledge include history and systems of psychology, cognition, research methods, and statistics, as well as personality, abnormal, social, multicultural, and developmental psychology. Students are advised to inquire directly with their state if they intend to pursue licensure, as this degree does not lead directly to licensure in and of itself. Entry to this program requires a graduate degree and related coursework. Graduates of Grand Canyon University's Doctor of Philosophy in General Psychology program with an emphasis in Integrating Technology, Learning, and Psychology will be able to integrate psychology with technology, instruction, and learning to inform research and create solutions to optimize opportunities for stakeholders.
Grand Canyon University © 2020– All Rights Reserved. For the most up-to-date information about admission requirements, tuition, scholarships and more, visit gcu.edu. Please note, not all GCU programs are available in all states and in all learning modalities. Program availability is contingent on student enrollment. GCU, while reserving its lawful rights in light of its Christian mission, is committed to maintaining an academic environment that is free from unlawful discrimination. Further detail on GCU's Non-Discrimination policies can be found at
Requirements
Two residencies are required.
Master's degree from a regionally accredited institution with a GPA of 3.4 or higher
Applicants with a GPA of 3.0-3.39 may be accepted with specifications
College transcripts
Letter of intent
School Accreditation Statement
Higher Learning Commission