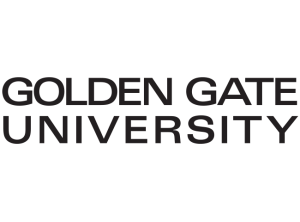 Master of Science in Finance / Corporate Finance
Program Details
A concentration in Corporate Finance is achievable through the online Master of Science in Finance degree program at Golden Gate University. Prepare for a career with essential skills leading to high-level management perspectives on decision-making, financial strategies, and more. Studies for this advanced program include but are not limited to:
Short-term assessments and liabilities
Fixed assets and capital investments
Long-term financing
Students are led through coursework by professors with real-world industry experience. Many graduates of GGU finance programs can be found working leadership positions in top organizations across the country. Explore more options with Golden Gate University and reach professional goals in today's competitive marketplace through accessible and flexible online learning.
Requirements
Bachelor's degree or equivalent
Official transcripts
Proof of English language proficiency, international applicants
GMAT/GRE test scores (waived for applicants who meet necessary criteria)
School Accreditation Statement
WSCUC (WASC Senior Colleges and Universities Commission)
GGU is accredited by WASC Senior College and University Commission, the organization that accredits universities in California and Hawaii, including Stanford, University of San Francisco, UC Berkeley, San Jose State. GGU has never chosen to apply for the optional AACSB accreditation because its requirements are not consistent with their mission and commitment to have students learn from former and current practitioners rather than pure scholars. To do this, Golden Gate focuses on hiring full and part-time faculty who have a strong practitioner background and bring their practical experience to the classroom. AACSB rules are not consistent with this approach and, unfortunately, many standard rankings such as US News & World Report base their information on AACSB. With more than 68,000 alumni, we are confident that GGU prepares students with knowledge and skills that can be used throughout their careers.
AMERICAN BAR ASSOCIATION (ABA)
CALIFORNIA STATE BAR
AMERICAN ASSOCIATION OF LAW SCHOOLS (AALS)