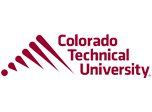 Doctor of Management / Organizational Development & Change
Colorado Technical University
Program Details
Organizations are constantly reevaluating their processes so they can run more effectively, react to innovations in the industry in a more timely manner and become more profitable. Successful managers are able to adapt to changes that affect the well-being of their organization while still fulfilling their current leadership roles. CTU's Doctor of Management with a concentration in Organizational Development and Change degree can provide students with the opportunity to develop expertise in a specialized area of management specifically geared toward strategic organizational change so as to become the managers who can adapt to and lead change.
Organizational Development and Change program outcomes include the following:
Demonstrate fluency with the body of knowledge in ODC in current management theory
Formulate management change in ODC through strategic design and research
Predict future trends in ODC through effective research and qualitative methods
Develop a plan for the implementation of the triple bottom line in an organization
Requirements
Doctoral students are required to attend a two-and-a-half day residential symposium a minimum of four times during their enrollment in the program.
Interview with an admissions advisor
Complete the admissions application
Submit official transcript(s) from your Master's program(s)
Cumulative GPA of 3.0 on a 4.0 scale
Submit your résumé with 5+ years of experience and education history
Submit a brief essay (1800-3000 words)
School Accreditation Statement
North Central Association of Colleges and Schools, The Higher Learning Commission