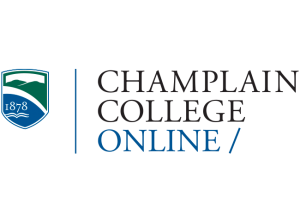 Master of Science in Information Security Operations
Program Details
Do you hold a bachelor's degree and want to advance in the field of information technology by moving into the lucrative and booming area of information security, which many refer to today as "cybersecurity." Do you want to gain an edge on the competition by studying at a school that is nationally known for excellence in cybersecurity education, and has been recognized by leading industry publications and the Department of Homeland Security and NSA? If this sounds like you, look no further than Champlain College Online's Master of Science in Information Security Operations.
Designed to be applicable from Day 1, Champlain's 8-week accelerated online MS in Information Security Operations courses are interactive and engaging, and they're taught by scholar practitioners who are invested in their students' success. Using a state-of-the art virtual laboratory, you will be working on the same software as leading edge cybersecurity firms. At Champlain, you'll build a professional network with your cohort of fellow students across the country with whom you will progress through the program, and be able to apply what you learn in a variety of government and corporation information security settings.
In the dynamic online MS in Information Security Operations program, students will develop strategic thinking in the prevention and response to cybersecurity incidents, such as system compromise, data loss, malware attacks, cyber warfare and cyber crime, while increasing technical skills and industry acuity. Graduates will become agile thinkers and doers who will have the ability to respond quickly and effectively to the modern threat landscape.
Students who complete this program will enhance their careers in information security and assurance in an operational capacity, and will be well prepared for a number of advanced cybersecurity positions in leading firms across the country.
Requirements
2 years experience and current employment in a technology setting
Resume
Letter of Recommendation
A bachelor's degree from a regionally accredited institution with at least a 2.5 GPA
College Transcripts
Essay
School Accreditation Statement
New England Commission of Higher Education