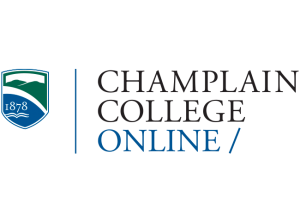 Bachelor of Science in Web Design & Development
Program Details
Web designers and developers are in scarce supply across the country. Is a career in this growing industry for you? Are you someone who is unafraid of learning the latest technology, but also understands that design aesthetics are a critical part of how and why someone will engage with a web property? If so, look no further than Champlain College Online's Bachelor of Science in Web Design & Development.
This well-rounded program, the online Bachelor of Science in Web Design & Development, integrates the design side of a web design degree with the back-end programming of a web development degree to allow you to create a beautifully designed and functional website that achieves an organization's goals. Plus, you'll learn how to create compelling content that will drive more first time and returning users, which you will be able to measure through web analytics and goals you learn how to build into your projects.
Students will gain a foundation that integrates all aspects of the field including programming, design, e-commerce and infrastructure. With soft skills such as critical thinking, creativity, communication, problem solving and more built into every course, you will enter the workplace as a well-rounded professional.
Graduates will be prepared for any number of rewarding and lucrative careers in web design or development at organizations in nearly every industry vertical as well as professional services organizations, such as design and marketing firms.
Requirements
Official academic transcripts for high school and college (if applicable)
Recommended 2.5 or higher GPA
Short answer essay
Resume
Proof of English Language Proficiency (if applicable)
School Accreditation Statement
New England Commission of Higher Education