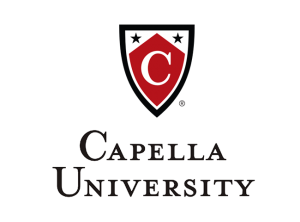 PhD – Project Management: Business (ACBSP-accredited)
Program Details
Capella University's online PhD in business management degree program prepares you to assume a leadership role as a business professional. Designed for students who wish to become scholars — with the skills and knowledge to teach, consult or lead — this program focuses on business theory, research, and practice. Your course of study will include the research and observation of business systems, leadership, financial management, accounting, economics, strategy, and social responsibility.
With your PhD in business management, you'll have acquired a mastery of research concepts through specialized courses and intensive, in-person learning experiences aimed at sharpening your abilities and confidence as both a scholar and business professional.
You'll also have the opportunity to participate in Capella's international experience. This optional trip is designed to provide multinational networking, increased cultural literacy and global operations learning experience.
Furthermore, Capella University has teamed with The Wall Street Journal (WSJ) to offer business students full digital access to the most timely, relevant business news, enhancing your academic experience and giving you a competitive edge in your career.
With your PhD in General Business Management from Capella, you'll apply leadership theories and techniques in the field of business management using advanced communication, collaboration and critical-thinking skills. You'll also synthesize interdisciplinary business knowledge and ethical concepts and models to advance the theory and practice of global business management.
Common jobs with an online PhD in General Business Management include business consultant, chief executive officer, controller, dean or associate dean of a business program, full-time faculty, director, president or vice president. Potential workplaces include consulting firm, corporation, government, land-based or online college or university, non-governmental organization or public and private education.
Requirements
In addition to your online courses, you will attend three on-campus residencies.
Your program of enrollment determines the admission requirements. Basic requirements for all programs:
Admission application and non-refundable $50 application fee
Acknowledgement agreement
All applicants must understand, read, speak, and write fluently in English
Official transcript(s) from previous institutions for degree and post-degree coursework, if applicable
Minimum GPA as defined by your program
Minimum level of education required:
Doctoral students must have a master's degree from an institution accredited by a U.S. Department of Education-recognized accrediting agency or an internationally recognized institution
Special Accreditation
Accreditation Council for Business Schools and Programs (ACBSP)
School Accreditation Statement
Capella University is accredited by the Higher Learning Commission.
Higher Learning Commission: www.hlcommission.org, 800.621.7440
Capella University, Capella Tower, 225 South Sixth Street, Ninth Floor, Minneapolis, MN 55402, 1.888.CAPELLA (227.3552), www.capella.edu
Additional Information
The Accreditation Council for Business Schools & Programs (ACBSP, www.acbsp.org) has accredited Capella University business programs and select specializations. For full accreditation statement and the list of accredited programs and specializations, go to www.capella.edu/university-accreditation.