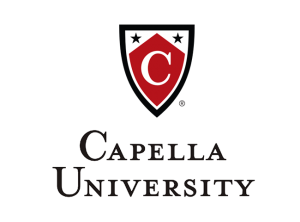 PhD – Postsecondary and Adult Education
Program Details
This program is not designed for teacher certification, licensure or endorsement.
Educators today are largely measured by how well they adapt to and provide vision for an ever-changing world. Capella's online PhD in Adult Education program is designed to give you not just the credentials, but also the knowledge and insight that are critical to be effective in the current educational landscape.
As a PhD candidate, you'll develop learning environments that produce high-achieving students from a wide range of backgrounds. The program concentrates on theories of adult learning and distance education, critical analysis and research skills, best practices in postsecondary adult instruction, and the application of theory and research.
Along with your online coursework, you will complete 3 residential colloquia. These energizing residencies provide you with insights and knowledge that will be invaluable in your PhD studies and beyond.
Our PhD in Adult Education is also designed to allow you to concurrently enroll in Capella's Post-Master's Certificate in College Teaching, allowing you to earn two valuable credentials at the same time.
Your PhD in Adult Education program includes 4 integrated components: online coursework, in-person experiences (called colloquia or residencies), comprehensive exams, and dissertation. Each facet of your education builds on the others to take you through your program and to your goal of a PhD.
With your PhD in Postsecondary and Adult Education from Capella, you'll be prepared to facilitate the learning process for adults, uphold professional ethical standards and socially responsible behavior, and perform relevant, high quality, scholarly research. Additionally, you'll be highly qualified to provide vision and direction in adult serving, post-secondary education and community settings.
Common jobs with an online PhD in Postsecondary and Adult Education include: faculty member, director of grant writing, academic affairs vice president, dean, provost or community college president. Potential workplaces include: corporation, community college, vocational school, military education, adult education program, and land-based or online college or university.
This program requires three on-campus dissertation seminars.
For current K-12 professionals interested in extending their education with a graduate degree. Capella University education programs do not lead to initial teacher licensure.
Requirements
Your program of enrollment determines the admission requirements.
Basic requirements for all programs:
Admission application and non-refundable $50 application fee
Acknowledgement agreement
All applicants must understand, read, speak, and write fluently in English
Official transcript(s) from previous institutions for degree and post-degree coursework, if applicable
Minimum GPA as defined by your program
Minimum level of education required:
Master's Degree from an institution accredited by a U.S. Department of Education-recognized accrediting agency or an internationally recognized institution
Grade point average of 3.0 or higher on a 4.0 scale
Special Accreditation
Council for the Accreditation of Educator Preparation (CAEP)
School Accreditation Statement
Capella University is accredited by the Higher Learning Commission.
Higher Learning Commission: www.hlcommission.org, 800.621.7440
Capella University, Capella Tower, 225 South Sixth Street, Ninth Floor, Minneapolis, MN 55402, 1.888.CAPELLA (227.3552), www.capella.edu
Additional Information
Capella University's Educator Preparation Provider (EPP) is accredited based on the Council for the Accreditation of Educator Preparation (CAEP) Standards through 2024.