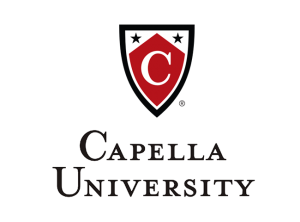 Program Details
This specialization is for current licensed registered nurses with a master's degree in Nursing.
Develop the skills you need to make a difference, while maximizing your investment, with an affordable and respectable online PhD in Nursing Education degree.
U.S. nursing schools are forced to turn away tens of thousands of qualified applicants each year due to a shortage of nursing faculty. This program works well in helping meet this growing need, while preparing you to affect positive change in the field.
The National League for Nursing recognizes that this program aligns with the Core Competencies for Nurse Educators©, using competencies that are integral to the Certified Nurse Education© (CNE) exam. The curriculum includes such topics as advanced nursing theory and concepts, curriculum design and evaluation, teaching strategies, and classroom assessment.
Your PhD in Nursing Education program includes 4 integrated components: online coursework, in-person experiences (called colloquia or residencies), comprehensive exams, and dissertation. Each facet of your education builds on the others to take you through your program and to your goal of a PhD.
As a successful graduate of the PhD in nursing education program, you'll be prepared to facilitate learning, effectively use assessment and evaluation strategies, and participate in curriculum design and the evaluation of program outcomes. Additionally, you'll be highly qualified to function as a leader and change agent to introduce fundamental, well-documented improvements in a collaborative environment.
Common jobs with an online PhD in Nursing Education include faculty member, dean or associate dean of nursing program, education analyst, director of nursing or educational consultant. Potential workplaces include: land-based or online college or university, health care system, hospital, educational consulting firm, and community health agency.
RN license verification required. Capella University nursing programs are not designed to prepare graduates for entry-level or advanced practice licensure as a nurse.
Requirements
Your program of enrollment determines the admission requirements.
Basic requirements for all programs:
Admission application and non-refundable $50 application fee
Acknowledgement agreement
All applicants must understand, read, speak, and write fluently in English
Official transcript(s) from previous institutions for degree and post-degree coursework, if applicable
Minimum GPA as defined by your program
Minimum level of education required:
Master's degree in nursing from an institution accredited by a U.S. Department of Education-recognized accrediting agency or an internationally recognized institution
Grade point average of 3.0 or higher on a 4.0 scale
Current, unrestricted RN license to practice in the United States
RN license verification is required. This program is not designed to prepare graduates for entry-level or advanced practice licensure as a nurse.
PhD program requires the completion of three dissertation research seminars (ED-R8925, ED-R8926, and ED-R8927).
Special Accreditation
Commission on Collegiate Nursing Education (CCNE)
School Accreditation Statement
Capella University is accredited by the Higher Learning Commission.
Higher Learning Commission: www.hlcommission.org, 800.621.7440
Capella University, Capella Tower, 225 South Sixth Street, Ninth Floor, Minneapolis, MN 55402, 1.888.CAPELLA (227.3552), www.capella.edu
Additional Information
The BSN, MSN, and DNP programs at Capella University are accredited by the Commission on Collegiate Nursing Education (http://www.ccneaccreditation.org).