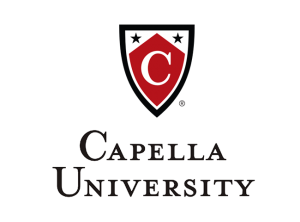 PhD – Multidisciplinary Human Services
Program Details
Lead the change you want to see in your community. This online PhD program in multidisciplinary human services takes your understanding of human service leadership, professional practice, research and ethics to a new level. Through your advanced studies and original doctoral research, you'll position yourself to guide policies, practices, and legislation that can significantly impact your community and the field of human services. You'll work with a rich network of experienced human services faculty and professional peers and also gain insights from professionals in other fields, such as public administration, public safety, and health care, who often collaborate with you to create community value.
This specialization is part of Capella University's broad portfolio of public service leadership offerings. Capella features a multidisciplinary approach to public service education that brings together faculty and learners from public administration, public safety, and health care, professions that often must work together to address complex public sector challenges. Students benefit because they gain an in-depth understanding of their specialized professions in the context of the larger public service environment.
Your PhD in Multidisciplinary Human Services program includes 4 integrated components: online coursework, in-person experiences (called residencies), comprehensive exams, and dissertation. Each facet of your education builds on the others to take you through your program and to your goal of a PhD.
With your PhD in Multidisciplinary Human Services from Capella, you'll integrate knowledge of laws and policies, professional and ethical behaviors, and effective cultural, global, and diversity concepts within public service practice in order to achieve programmatic and organizational goals. You'll also learn to lead through the application of advanced communication, collaboration, advocacy and leadership techniques.
Common jobs with an online PhD in Multidisciplinary Human Services include adjunct or part-time faculty, case manager, community programs director, development director, director of human service, director of community service, executive director, full-time faculty, senior center director or social service supervisor. Potential workplaces and fields include: child welfare/children's services, criminal justice/corrections, educational institutions, government, health care, mental health or the private sector.
Capella University is accredited by the Higher Learning Commission.
Requirements
Your program of enrollment determines the admission requirements.
Basic requirements for all programs:
Admission application and non-refundable $50 application fee
Acknowledgement agreement
All applicants must understand, read, speak, and write fluently in English
Official transcript(s) from previous institutions for degree and post-degree coursework, if applicable
Minimum GPA as defined by your program
Minimum level of education required:
Master's degree from an institution accredited by a U.S. Department of Education-recognized accrediting agency or an internationally recognized institution. Grade point average of 3.0 or higher on a 4.0 scale.
Three in-person, 4-day residency experiences are required.
School Accreditation Statement
Capella University is accredited by the Higher Learning Commission.
Higher Learning Commission: www.hlcommission.org, 800.621.7440
Capella University, Capella Tower, 225 South Sixth Street, Ninth Floor, Minneapolis, MN 55402, 1.888.CAPELLA (227.3552), www.capella.edu