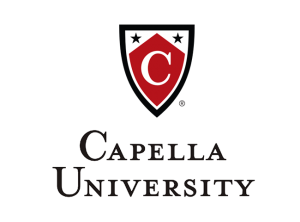 PhD – Leadership in Educational Administration
Program Details
This program is not designed for teacher certification, licensure or endorsement.
Prepare to lead change in K-12 educational organizations through your own doctoral research. This PhD in Leadership in Educational Administration is one of the very few online programs to be state-approved, a requirement for principal or superintendent licensure in a number of states. Capella is an accredited university, and this specialization is nationally recognized by the Educational Leadership Constituents Council (ELCC). It is one of several programs that make up Capella's Professional Education Unit which is accredited by the National Council for Accreditation of Teacher Education (NCATE).
By choosing an emphasis in School Leadership or District Leadership, you'll focus your studies on strengthening the research, leadership, management, and problem-solving skills needed to be an ethical and innovative principal or superintendent in today's K-12 environment. Capella's flexible online learning approach provides a degree structured to fit your needs, and upon successful completion you'll have the knowledge and skills needed to lead at the school or district level, and will be prepared to pursue licensure as a K-12 principal or superintendent.
The School Leadership emphasis is intended for professionals who want to build their knowledge and skills as school principals who provide vision, guidance, and oversight within a school. The curriculum focuses on the principal's role in articulating, developing, and implementing a school vision that aligns with and supports district priorities. You'll assess issues associated with procuring and managing school funds; evaluate research-based approaches for supervising and evaluating teachers and managing the school learning environment, school operations, and resources; examine the role of technology in supporting instructional programs and school operations; and apply best practices for communicating and collaborating with school stakeholders.
The District Leadership emphasis is intended for professionals who want to build their knowledge and skills as superintendents who provide vision, guidance, and oversight across a district. You'll evaluate the cultural, social, economic, political, and legal contexts of district leadership; assess the strategic planning and processes associated with managing district operations and resources; explore ways to leverage data to make informed district decisions; and apply best practices for communicating and collaborating with district stakeholders.
Your PhD in Leadership in Educational Administration program includes 4 integrated components: online coursework, in-person experiences (called residencies), comprehensive exams, and dissertation. Each facet of your education builds on the others to take you through your program and to your goal of a PhD.
With your PhD in Leadership in Educational Administration from Capella, you'll learn to facilitate the development of a shared vision of learning, promote the success of all persons, and lead the development of a culture of learning. Additionally, you'll be able to manage effective learning environments, effectively collaborate with multiple stakeholders, and lead the field of education in an ethical manner.
Common jobs with an online PhD in Leadership in Educational Administration include school leadership, principal, assistant principal, superintendent, assistant superintendent, curriculum director, assessment and compliance coordinator or faculty member. Potential workplaces include: P–12 public school, P–12 private school, alternative school, land-based or online college or university, school district office, and state education department.
This program requires three on-campus dissertation seminars.
For current K-12 professionals interested in extending their education with a graduate degree. Capella University education programs do not lead to initial teacher licensure.
Requirements
This program requires three four-day residencies.
Your program of enrollment determines the admission requirements.
Basic requirements for all programs:
Admission application and non-refundable $50 application fee
Acknowledgement agreement
All applicants must understand, read, speak, and write fluently in English
Official transcript(s) from previous institutions for degree and post-degree coursework, if applicable
Minimum GPA as defined by your program
Minimum level of education required:
Master's Degree from an institution accredited by a U.S. Department of Education-recognized accrediting agency or an internationally recognized institution
Grade point average of 3.0 or higher on a 4.0 scale
Special Accreditation
Capella University's Educator Preparation Provider (EPP) is accredited based on the Council for the Accreditation of Educator Preparation (CAEP) Standards through 2024.
School Accreditation Statement
Capella University is accredited by the Higher Learning Commission.
Higher Learning Commission: www.hlcommission.org, 800.621.7440
Capella University, Capella Tower, 225 South Sixth Street, Ninth Floor, Minneapolis, MN 55402, 1.888.CAPELLA (227.3552), www.capella.edu
Geographic Restrictions
This program is restricted in the following states: Georgia & Arkansas