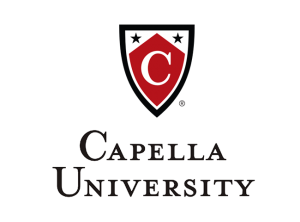 PhD – Emergency Management
Program Details
Complex emergency situations call for quick-thinking professionals who are ready to respond at a moment's notice. Knowing what to do and when to do it can make all the difference when it comes to saving lives, protecting property and the environment, and helping a community return to normal after a crisis. Professionals who have learned to make evidence-based decisions and apply best practices consistently increase their value as leaders and advance the profession of Emergency Management.
Contribute to the profession by creating new knowledge in the field while growing your leadership and communications skills with Capella University's online PhD in Emergency Management. This program can show you the best approaches for applying your unique style of leadership to addressing the issues and crises faced by our communities every day.
Learning online doesn't mean learning alone. In Capella's PhD in Emergency Management, you work with a team of experts who can help you develop foundational skills you'll need to be successful throughout the program—and in your career.
Discover, develop and strengthen your unique leadership style. Capella offers you self-assessment and interactive, consistent contacts with faculty who can help you discover and develop your leadership skills.
Gain credible, concrete proof that you're learning and developing market-ready skills. Complete personal assessments that will help you identify your strengths and your opportunities for improvement.
Engage in immersive simulations. Rich media and simulated real-world scenarios help you apply theory and practice critical thinking to solve problems.
Achieve your goals faster, saving time and money. Apply credits earned in prior graduate-level work to a doctoral program.
All of the skills you learn apply directly to your career path. You will have the chance to apply a research-based understanding of the field and develop an approach to decision-making about mitigation, preparedness, response, and recovery.
As you engage with your faculty, classmates, and coaching staff, you will back up your professional perspective with theory and critical thinking to make the right decisions under pressure. And you'll work with our immersive, one-of-a-kind simulation tool, a controlled online environment for encountering real-world challenges and outcomes.
Capella's PhD in Emergency Management offers a strong balance of theory, research, and application, growing your decision-making capabilities and giving you the skill set that employers want to see. Your research experience will be grounded in credit-bearing dissertation research seminars, which allow you to start your dissertation from the very beginning of your PhD program. This in turn can save you time and money by helping you complete your degree faster.
Our expert faculty have extensive emergency management experience. All hold PhDs in this field, and many are also Certified Emergency Managers, providing you with real-world, balanced perspectives on the use of theory and practice. In addition, they enjoy affiliation with organizations such as FEMA, IAEM, various state agencies, private consulting firms, the U.S. armed forces, and others.
Your PhD in Emergency Management program includes 4 integrated components: online coursework, in-person experiences (called residencies), comprehensive exams, and dissertation. Each facet of your education builds on the others to take you through your program and to your goal of a PhD.
A key aspect of this program is implementation and testing of emergency management theory,
Requirements
Your program of enrollment determines the admission requirements.
Basic requirements for all programs:
Admission application and non-refundable $50 application fee
Acknowledgement agreement
All applicants must understand, read, speak, and write fluently in English
Official transcript(s) from previous institutions for degree and post-degree coursework, if applicable
Minimum GPA as defined by your program
Minimum level of education required:
Master's Degree from an institution accredited by a U.S. Department of Education-recognized accrediting agency or an internationally recognized institution
Grade point average of 3.0 or higher on a 4.0 scale
School Accreditation Statement
Capella University is accredited by the Higher Learning Commission.
Higher Learning Commission: www.hlcommission.org, 800.621.7440
Capella University, Capella Tower, 225 South Sixth Street, Ninth Floor, Minneapolis, MN 55402, 1.888.CAPELLA (227.3552), www.capella.edu