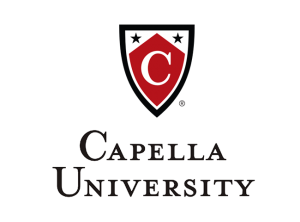 Program Details
Criminal Justice professionals tackle some of society's most difficult challenges. Working with courts, correctional facilities, and policing institutions, they step into different situations, evaluate what's happening, and find solutions that will serve individuals. The work they do serves the general public in a way that is beneficial to all. A career in this field is grounded in the ability to understand and apply ethics, situational awareness and analysis, and decision-making based on evidence.
Capella's online PhD in Criminal Justice gives you the opportunity to build on the skills you already have and prepares you to lead in your career. This program combines the rigor you need to learn with a strong theoretical focus and real-world, practical application.
Learning online doesn't mean learning alone. In Capella's PhD in Criminal Justice, you work with a team of experts seasoned in this field who will help you develop foundational skills you'll need to be successful throughout the program—and in your career.
Discover, develop, and strengthen your unique leadership style. Capella offers you self-assessment and interactive, consistent contacts with faculty who can help you discover and develop your leadership skills.
Gain credible, concrete proof that you're learning and developing market-ready skills. Complete personal assessments that will help you identify your strengths and your opportunities for improvement.
Engage in immersive simulations that incorporate your leadership and communication styles. Rich media and simulated real-world scenarios help you apply theory and practice critical thinking to solve problems.
Achieve your goals faster, saving you time and money. Your research experience will be grounded in credit-bearing dissertation research seminars, which allow you to start your dissertation from the beginning of your PhD program. This in turn can save you time and money by helping you complete your degree faster.
Apply what you learn directly to your career path. You will have the chance to apply an evidence-based understanding of the changing field in ways that inform the research you conduct. This in turn applies to the knowledge you gain, growing into your unique take on theory and implementation of the concepts associated with action, application, and management.
The criminal justice doctoral program is supported by faculty who are experienced criminal justice professionals—they've tackled criminal justice issues and have extensive experience in organizations such as the FBI-NAA, state and local agencies, the Secret Service, the U.S. armed forces, and others. Their dedication and support can help you achieve your career and personal goals as a leader or scholar in criminal justice.
Your PhD in Criminal Justice program includes 4 integrated components: online coursework, in-person experiences (called residencies), comprehensive exams, and dissertation. Each facet of your education builds on the others to take you through your program and to your goal of a PhD.
With your PhD in Criminal Justice from Capella, you'll employ informed social/political strategies in the field of criminal justice. You'll also learn to lead a criminal justice organization through the application of valid, reliable and ethical research.
Common jobs with an online PhD in Criminal Justice include adjunct, part- or full-time faculty, law enforcement officer, detective, investigator, or commander or chief, court officer, crime scene investigative unit manager, correctional administrator or commissioner, consultant to the justice system or law enforcement.
Requirements
Your program of enrollment determines the admission requirements.
Basic requirements for all programs:
Admission application and non-refundable $50 application fee
Acknowledgement agreement
All applicants must understand, read, speak, and write fluently in English
Official transcript(s) from previous institutions for degree and post-degree coursework, if applicable
Minimum GPA as defined by your program
Minimum level of education required:
Master's Degree from an institution accredited by a U.S. Department of Education-recognized accrediting agency or an internationally recognized institution
Grade point average of 3.0 or higher on a 4.0 scale
School Accreditation Statement
Capella University is accredited by the Higher Learning Commission.
Higher Learning Commission: www.hlcommission.org, 800.621.7440
Capella University, Capella Tower, 225 South Sixth Street, Ninth Floor, Minneapolis, MN 55402, 1.888.CAPELLA (227.3552), www.capella.edu