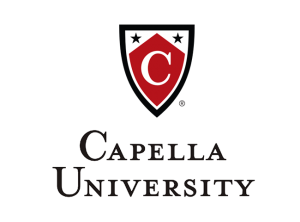 PhD – Advanced Studies in Human Behavior
Program Details
Capella University's online PhD in Human Behavior program gives you the knowledge and skills to advance your career and make a difference in your community. This program is designed for students pursuing advanced educational, consultative, or leadership roles in institutional, public, or private settings.
The curriculum emphasizes advanced research and interdisciplinary leadership theory, program development and evaluation, and social influences on the field of human behavior. Graduates are prepared to pursue advanced career opportunities in public or private education and social and behavioral services settings as consultants, educators or administrators in institutions of higher education, and other administrative positions.
Your PhD in Advanced Studies in Human Behavior program includes 4 integrated components: online coursework, in-person experiences (called residencies), comprehensive exams, and dissertation. Each facet of your education builds on the others to take you through your program and to your goal of a PhD.
With an PhD in Advanced Studies in Human Behavior, you'll be able to evaluate relevant theories and best practices in the human behavior field, conduct valid, reliable, and ethical research in the field of social and behavioral sciences, and integrate ethical and legal standards into professional practice within the human behavior field. Additionally, you will have the knowledge to lead the design, development, and evaluation of interdisciplinary programs and services and evaluate factors that affect individual or group perception and response to social and behavioral issues and services.
Common jobs with an online PhD in Advanced Studies in Human Behavior include faculty member, program director, consultant or grant manager. Potential workplaces include: advocacy organization, government agency, public interest group, nonprofit organization, consulting firm or private practice.
Requirements
Your program of enrollment determines the admission requirements.
Basic requirements for all programs:
Admission application and non-refundable $50 application fee
Acknowledgement agreement
All applicants must understand, read, speak, and write fluently in English
Official transcript(s) from previous institutions for degree and post-degree coursework, if applicable
Minimum GPA as defined by your program
Minimum level of education required:
Master's degree from an institution accredited by a U.S. Department of Education-recognized accrediting agency or an internationally recognized institution. Grade point average of 3.0 or higher on a 4.0 scale.
Three in-person, 4-day residency experiences are required.
School Accreditation Statement
Capella University is accredited by the Higher Learning Commission.
Higher Learning Commission: www.hlcommission.org, 800.621.7440
Capella University, Capella Tower, 225 South Sixth Street, Ninth Floor, Minneapolis, MN 55402, 1.888.CAPELLA (227.3552), www.capella.edu