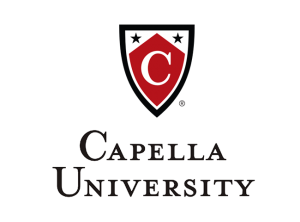 MSN – RN-to-MSN Nursing Education (CCNE-accredited)
Program Details
The MSN in Nursing Education specialization gives you the opportunity to develop the skills required to prepare future generations of nursing professionals at all levels, from an associate's to a doctoral degree. In this CCNE-accredited program, you will acquire in-depth knowledge of nursing teaching/learning theory and practice in as little as two years. The curriculum is aligned to the National League for Nursing (NLN) Competencies for Nursing Education and also incorporates the American Association of Colleges of Nursing's (AACN) Essential of Master's Education in Nursing.
When you enroll in this program, you will have the opportunity to:
Learn about design, delivery, assessment, and evaluation of nursing education programs.
Experience hands-on practice immersion as you use evidence-based methods to solve real academic challenges.
Use what you learn to earn additional certifications, such as a CNE.*
The Certified Nurse Educator (CNE) is a meaningful nursing certification and credential that demonstrates competencies in all aspects of academic nursing education. When you earn a CNE, you show that your knowledge of nursing is recognized and professionally credible within the field of nursing.
Learners who successfully complete Capella's MSN in Nursing Education may be eligible to sit for the CNE exam offered by the National League for Nursing (NLN).
Save Time and Money: There are a multitude of saving options available including scholarships, employer discounts and military benefits, as well as the flexibility to choose up to 3 courses per quarter.
Practice Immersion: In addition to your other coursework, the MSN Nursing Education program includes a flexible practice immersion, allowing for the immediate applicability of knowledge gained in the classroom.
Online Learning: At Capella, you will enjoy the flexibility of earning your MSN Nursing Education degree on a schedule that fits your life. As everything is taught 100% online, you will have 24-hour access to your course room. You will also have the opportunity to respond to issues from the real-world of nursing education — in our exclusive virtual lab environment.
Professionally Aligned: Capella's competency-based education focuses on outcomes desired by today's employers. You will develop the knowledge, skills and abilities necessary to make change in the lives of your patients.
The MSN Nursing Education specialization is designed to prepare professional nurses for the advanced specialty role of a nursing educator and presents the theories, research, and best practices relevant to nursing education. Throughout their course work, learners develop the knowledge and skills required to facilitate learning; design, deliver, evaluate, and assess nursing education programs; and effectively assess and evaluate learners in a variety of educational settings. Successful graduates of this specialization are prepared to pursue roles as nurse educators in academic and health care settings.
Common jobs with an online MSN Nursing Education specialization include: nurse or staff educator, nursing instructor, nursing faculty (adjunct, part or full-time), training and development specialist, patient or clinical educator or professional development specialist. Potential workplaces include: hospital/clinic, long-term care facility, community or technical college, land-based or online college or university, medical center, home health care agency, community health agency, insure company or government—local, state, federal.
*The requirements for the Post-Master's Certificate in Nursing Education are designed to meet the educational requirements for the Certified Nurse Educator (CNE) credential offered by the NLN.
RN license verification required. Capella University nursing programs are not designed to prepare graduates for entry-level or advanced practice licensure as a nurse.
Requirements
Your program of enrollment determines the admission requirements.
Basic requirements for all programs:
Admission application and non-refundable $50 application fee
Acknowledgement agreement
All applicants must understand, read, speak, and write fluently in English
Official transcript(s) from previous institutions for degree and post-degree coursework, if applicable
Minimum GPA as defined by your program
Minimum level of education required:
Applicants must have a BSN degree from an accredited institution.
Grade point average of 3.0 or higher on a 4.0 scale.
Current, unrestricted RN license to practice in the United States (or its equivalent).
One year of licensed RN work experience or current employment as an RN.
Completion and submission of the RN License Verification Form.
Arkansas residents must complete Arkansas general education requirements.
RN license verification required.
This program is not designed to prepare graduates for entry-level or advanced practice licensure as a nurse.
Special Accreditation
Commission on Collegiate Nursing Education (CCNE)
School Accreditation Statement
Capella University is accredited by the Higher Learning Commission.
Higher Learning Commission: www.hlcommission.org, 800.621.7440
Capella University, Capella Tower, 225 South Sixth Street, Ninth Floor, Minneapolis, MN 55402, 1.888.CAPELLA (227.3552), www.capella.edu
Additional Information
The BSN, MSN, and DNP programs at Capella University are accredited by the Commission on Collegiate Nursing Education (http://www.ccneaccreditation.org).