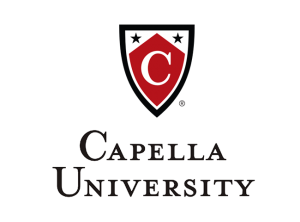 Program Details
You can make a positive impact in your community with the Master's in Forensic Psychology specialization at Capella. Our program will equip you to explore trends in criminal behavior using research and evidence-based practices that take into account cultural and social diversity. The curriculum offers broad exposure to the field of clinical psychology as well as specific focus on psychology and the law, techniques in forensic practice, and issues and trends in forensic psychology. The coursework also is designed to set you on a direct path to graduate study at the doctoral level.
You will learn from experienced faculty through a curriculum designed to provide the skills to effectively use psychology in legal and public policy arenas in an ethical, academically informed, and research-based manner.
With a Master's in Forensic Psychology from Capella, you'll understand advanced psychological concepts and theories, develop analytical, statistical, and evaluation skills and gain in-depth understanding of our legal system and the roles forensic psychologists play within it. You may work in a prison or state hospital setting, or serve as a consultant for a broad range of organizations.
Common jobs with an online program in forensic psychology include forensic researcher, case worker, analyst, or adjunct or part-time faculty. Potential work places include addiction service centers, civil and criminal courts, juvenile facilities, law enforcement/police departments, prisons/jails, probation/parole services, protective services, research/risk-assessment agencies, state forensic units, social service agencies, trial consulting services, community college, or land-based or online college/university.
Requirements
Your program of enrollment determines the admission requirements.
Basic requirements for all programs:
Admission application and non-refundable $50 application fee
Acknowledgement agreement
All applicants must understand, read, speak, and write fluently in English
Official transcript(s) from previous institutions for degree and post-degree coursework, if applicable
Minimum level of education required:
Must have a bachelor's degree from an institution accredited by a U.S. Department of Education-recognized accrediting agency or an internationally recognized institution
Minimum grade point average of 2.3 or higher on a 4.0 scale
School Accreditation Statement
Capella University is accredited by the Higher Learning Commission.
Higher Learning Commission: www.hlcommission.org, 800.621.7440
Capella University, Capella Tower, 225 South Sixth Street, Ninth Floor, Minneapolis, MN 55402, 1.888.CAPELLA (227.3552), www.capella.edu