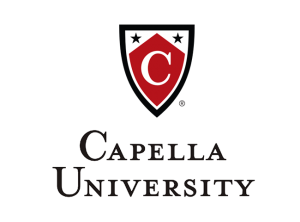 MS – English Language Learning and Teaching
Program Details
This program is not designed for teacher certification, licensure or endorsement.
Prepare yourself to meet the growing needs of English Language Learners in the classroom with Capella's online Master's in English Language Learning and Teaching program. Build the skills to advance and make an impact in your profession by using instructional strategies, emerging trends, and best practices to support non-native English-speaking students.
This program was developed around national curriculum standards for English Language Learners. Coursework covers such topics as ELL assessment and instruction, applied linguistics, curriculum development, cultural competence, classroom management, instructional technologies, and techniques for working collaboratively with administrators, teachers, guidance staff, and families to improve student success.
With your Master's in English Language Learning and Teaching from Capella, you'll learn to effectively use theories, models, knowledge, and best practices of the field to meet the needs of ELLs. You'll also demonstrate cultural competence in order to strengthen cross-cultural understanding, create a climate of inclusiveness, and promote learning.
Common jobs with an online Master's in English Language Learning and Teaching include adjunct or part-time faculty, adult basic education teacher/tutor, curriculum specialist, ELL/ESL/ESOL coordinator or supervisor, and teacher of English as a Foreign Language (TEFL), Second Language (TESL) or Speakers of Other Languages (TESOL). Potential workplaces include adult education program, alternative school, charter school, community or technical college, curriculum development company, P–12 public or private school or school district office.
For current K-12 professionals interested in extending their education with a graduate degree. Capella University education programs do not lead to initial teacher licensure.
Requirements
Your program of enrollment determines the admission requirements.
Basic requirements for all programs:
Admission application and non-refundable $50 application fee
Acknowledgement agreement
All applicants must understand, read, speak, and write fluently in English
Official transcript(s) from previous institutions for degree and post-degree coursework, if applicable
Minimum level of education required:
Must have a bachelor's degree from an institution accredited by a U.S. Department of Education-recognized accrediting agency or an internationally recognized institution
Minimum grade point average of 2.3 or higher on a 4.0 scale
Special Accreditation
Council for the Accreditation of Educator Preparation (CAEP)
School Accreditation Statement
Capella University is accredited by the Higher Learning Commission.
Higher Learning Commission: www.hlcommission.org, 800.621.7440
Capella University, Capella Tower, 225 South Sixth Street, Ninth Floor, Minneapolis, MN 55402, 1.888.CAPELLA (227.3552), www.capella.edu
Additional Information
Capella University's Educator Preparation Provider (EPP) is accredited based on the Council for the Accreditation of Educator Preparation (CAEP) Standards through 2024.