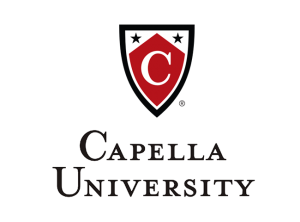 MS – Curriculum and Instruction
Program Details
This program is not designed for teacher certification, licensure or endorsement.
Increase your expertise in curriculum and instruction to improve student achievement within the fast-growing field of K–12 education. Capella University's online Master's in Curriculum and Instruction program gives you techniques to reduce achievement gaps and improve outcomes.
This master's in Curriculum and Instruction program is part of Capella's Professional Education Unit, which has been accredited by the National Council for Accreditation of Teacher Education (NCATE). Our program offerings are professionally aligned and Capella is an accredited and nationally recognized university, ensuring you receive a credible and respected education.
In this program, you will focus on applying current theory, research, and technology to the design of curriculum and instructional models. Throughout the program, you will also build a professional portfolio to demonstrate your master's-level capabilities to current and future employers. Moreover, our online course room ensures that your schedule is designed around your life.
With your Master's in Curriculum and Instruction from Capella, you'll be prepared to develop curricula reflecting the local philosophy and mission, professional research, current trends, and community and societal needs as well as instruct, design, and assess learning. Additionally, you will have the ability to effectively collaborate, lead, and evaluate curriculum and instruction.
Common jobs with an online Master's in Curriculum and Instruction include adjunct or part-time faculty, P–12 teacher, curriculum coordinator, curriculum specialist or curriculum designer. Potential workplaces include: adult education program, alternative school, charter school, community or technical college, continuing education program, P–12 public or private school, or state education department.
For current K-12 professionals interested in extending their education with a graduate degree. Capella University education programs do not lead to initial teacher licensure.
Requirements
Your program of enrollment determines the admission requirements.
Basic requirements for all programs:
Admission application and non-refundable $50 application fee
Acknowledgement agreement
All applicants must understand, read, speak, and write fluently in English
Official transcript(s) from previous institutions for degree and post-degree coursework, if applicable
Minimum GPA as defined by your program
Minimum level of education required:
Must have a bachelor's degree from an institution accredited by a U.S. Department of Education-recognized accrediting agency or an internationally recognized institution
Minimum grade point average of 2.3 or higher on a 4.0 scale
Special Accreditation
Council for the Accreditation of Educator Preparation (CAEP)
School Accreditation Statement
Capella University is accredited by the Higher Learning Commission.
Higher Learning Commission: www.hlcommission.org, 800.621.7440
Capella University, Capella Tower, 225 South Sixth Street, Ninth Floor, Minneapolis, MN 55402, 1.888.CAPELLA (227.3552), www.capella.edu
Additional Information
Capella University's Educator Preparation Provider (EPP) is accredited based on the Council for the Accreditation of Educator Preparation (CAEP) Standards through 2024.
Geographic Restrictions
This program is restricted in the following state(s): Kentucky