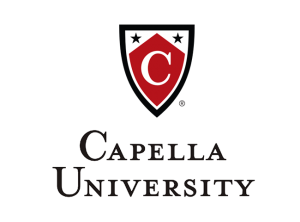 MS – Competency-Based Instruction
Program Details
This program is not designed for teacher certification, licensure or endorsement.
Become a trailblazer in your classroom, school, or district with Capella University's online MS in Education Innovation and Technology specialization, Competency-Based Instruction.
Designed to help you craft authentic assessments that measure identified learning goals, this specialization will provide you with the vital skills needed to advance your career. You'll learn how to measure identified learning goals and gain awareness of best practices for using formative and summative assessments that encourage student-driven learning.
This degree specialization, part of Capella's offerings in the field of education innovation and technology, assists you in developing a deep understanding in the use of standards, outcomes, and competencies to guide curriculum and instruction decisions with a strong focus on technology and its application in a K-12 setting.
A master's with a specialization in Competency-Based Instruction from Capella helps you develop a strong grasp of concepts, theories, and research as they relate to effective teaching and learning. You will learn about the design and implementation of assessment-driven competency-based curriculum, instruction, and training, using multiple strategies to help students master subject matter. And you will refine your understanding of how to integrate technology effectively in student assessment, differentiated instruction, and the creation of engaging learning experiences for all students.
Graduates with an advanced degree in competency-based instruction can look forward to career opportunities in a variety of roles, such as classroom teachers and teacher leaders, instructional technology specialists, building technology coaches, and professionals in EdTech companies, including curriculum writers and course designers.
For current K-12 professionals interested in extending their education with a graduate degree. Capella University education programs do not lead to initial teacher licensure.
Requirements
Your program of enrollment determines the admission requirements.
Basic requirements for all programs:
Admission application and non-refundable $50 application fee
Acknowledgement agreement
All applicants must understand, read, speak, and write fluently in English
Official transcript(s) from previous institutions for degree and post-degree coursework, if applicable
Minimum GPA as defined by your program
Minimum level of education required:
Must have a bachelor's degree from an institution accredited by a U.S. Department of Education-recognized accrediting agency or an internationally recognized institution
Minimum grade point average of 2.3 or higher on a 4.0 scale
Special Accreditation
Council for the Accreditation of Educator Preparation (CAEP)
School Accreditation Statement
Capella University is accredited by the Higher Learning Commission.
Higher Learning Commission: www.hlcommission.org, 800.621.7440
Capella University, Capella Tower, 225 South Sixth Street, Ninth Floor, Minneapolis, MN 55402, 1.888.CAPELLA (227.3552), www.capella.edu
Additional Information
Capella University's Educator Preparation Provider (EPP) is accredited based on the Council for the Accreditation of Educator Preparation (CAEP) Standards through 2024.