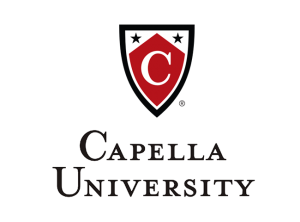 Program Details
It's the perfect storm for ambitious professionals: demand for skilled data analysts is on the rise, and the graduate schools that train them simply can't keep up. Capella's Master of Science in Analytics online program prepares you to take advantage, armed with the expertise and command of analytic tools businesses need today.
Our MS in Analytics program takes you deep into the world of Big Data, enhancing your skills in data mining, statistics, applied analytics, modeling, forecasting, and more. In short, you'll learn how to find key information, interpret it, and use it to refine organizational strategies and drive more informed decision-making.
Developed in collaboration with SAS, the leader in business analytics software and services and the largest independent vendor in the business intelligence sector, Capella's MS in Analytics is aligned to the SAS Statistical Business Analyst certification.
Capella's cutting-edge virtual internship helps you to develop the skills to be a strategic partner, a knowledgeable data analyst, and a dynamic leader. Through the interactive simulation you and your teammates have the unique opportunity to work with Vila Health™, a health care provider struggling with analysis of their extensive, complex data. You will investigate complex data sets, determine the proper analytic tools to use, and present your findings to leaders in a succinct, powerful visualization, all while building vital team skills sought by today's employers.
Our Master of Science in Analytics prepares you to work with, understand, and develop solutions to prepare you to pursue a career in the diverse field of data analytics. You'll enhance skills in data sources, statistics, data mining, applied analytics and modeling, leadership, reporting, forecasting, and visualization to solve problems in many industries. Plus, you'll strengthen your abilities to collaborate, communicate, and make effective presentations.
Common jobs with an online master's degree in Analytics include: business analyst, data analyst, data architect, business intelligence developer, ETL developer, data or research analyst, adjunct or part-time faculty, and consultant. Potential workplaces include corporations, government agencies, higher education, and consulting firms.
Requirements
Your program of enrollment determines the admission requirements.
Basic requirements for all programs:
Admission application and non-refundable $50 application fee
Acknowledgement agreement
All applicants must understand, read, speak, and write fluently in English
Official transcript(s) from previous institutions for degree and post-degree coursework, if applicable
Minimum level of education required:
Must have a bachelor's degree from an institution accredited by a U.S. Department of Education-recognized accrediting agency or an internationally recognized institution
Minimum grade point average of 2.3 or higher on a 4.0 scale
School Accreditation Statement
Capella University is accredited by the Higher Learning Commission.
Higher Learning Commission: www.hlcommission.org, 800.621.7440
Capella University, Capella Tower, 225 South Sixth Street, Ninth Floor, Minneapolis, MN 55402, 1.888.CAPELLA (227.3552), www.capella.edu