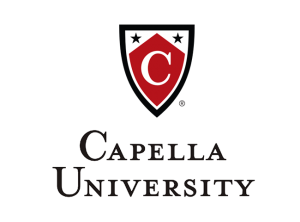 Program Details
Deepen your knowledge of public health issues, prepare to create access in diverse environments, and expand your skills in new areas of the field with Capella's Online Master of Public Health degree program.
In our online MPH program, we prepare you to lead in your community. To further develop your leadership skills, as part of one of your courses, you will work with a professional coach to understand your personal leadership style and learn how to use your strengths to lead others in public health.
Our curriculum uses an interprofessional approach that emphasizes environmental public health concepts; psychological, behavioral, and social factors influencing population-based health disparities; principles of epidemiology and biostatistics; public health administration systems and processes; and economics.
With the competitive landscape of public health, our MPH provides practical experience you can add to your resume—giving you the edge among your peers.
Direct path: Complete your MPH in as few as two years. Transfer up to 16 credits into the MPH program and you could save six months to a year on your degree and up to $7,800 in tuition.
Credible: The curriculum is designed around the essential elements of an education in public health recommended in the Blue Ribbon Public Health Employers Advisory Board Report.
Real-World Experience: Practice real-life leadership scenarios in a fail-safe, virtual health care environment during early coursework—then use those skills in your 160 hour practicum so you gain the confidence to lead at the top of your field.
Distinguished Faculty: Provide comprehensive feedback on your work, encourage different ways of thinking, and deliver insight into how well you're demonstrating competencies.
Online Learning: 24-hour access to courses through Capella's virtual courseroom.
With your MPH from Capella, you'll develop solutions to lead public health issues in an informed manner and help create healthy communities and environments. You'll also create health access and quality strategies for diverse populations.
Common careers with an MPH include environmental health outcomes analyst, community health program manager, health communications specialist, health educator, health policy analyst, public health advisor, research assistant, social or behavioral scientist or social science analyst. Potential workplaces include: community health center, community-based organization, health care organization, or public health agency.
Requirements
Your program of enrollment determines the admission requirements.
Basic requirements for all programs:
Admission application and non-refundable $50 application fee
Acknowledgement agreement
All applicants must understand, read, speak, and write fluently in English
Official transcript(s) from previous institutions for degree and post-degree coursework, if applicable
Minimum GPA as defined by your program
Minimum level of education required:
Must have a bachelor's degree from an institution accredited by a U.S. Department of Education-recognized accrediting agency or an internationally recognized institution
School Accreditation Statement
Capella University is accredited by the Higher Learning Commission.
Higher Learning Commission: www.hlcommission.org, 800.621.7440
Capella University, Capella Tower, 225 South Sixth Street, Ninth Floor, Minneapolis, MN 55402, 1.888.CAPELLA (227.3552), www.capella.edu