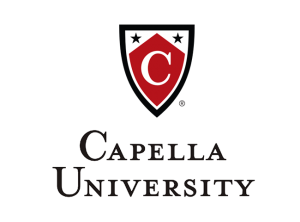 MHA – Health Care Leadership
Program Details
Capella University's online MHA in Health Care Leadership program teaches you to lead health care organizations through an era of reform, scrutiny and heightened expectations. Designed to be completed within 18 months, this program prepares you to pursue director-level and leadership positions in a wide range of health care settings.
The curriculum is aligned with the National Center for Healthcare Leadership (NCHL) Competency Model™ and emphasizes evidence-based best practices for change leadership, coaching, team collaboration and professional development that build a continuous learning system for sustainable health care delivery. With one-on-one leadership coaching and evidence-based leadership theory built into the program, you can develop your own leadership style and make an impact in the health care field.
As you pursue Capella's MHA, you can earn a Health Care Administration Certificate simultaneously, within your first year — giving you a respected credential that you can obtain on the way to your master's degree.
Capella is a participant in the American College of Healthcare Executives (ACHE) Higher Education Network.
With your Master's in Health Care Leadership from Capella, you'll learn to develop complex plans or analyses, use knowledge of theory and different past trends to look at current situations, and use evidence-based approaches to support community wellness.
Common jobs with an online master's in Health Care Leadership include chief executive officer, department director/manager, health care consultant, health services director/manager, hospital administrator, medical manager or nurse manager/executive. Potential workplaces include: ambulatory health care service, community care facility for the elderly, dental office, health clinic, home health care service, hospital, insurance company, medical and diagnostic laboratory or outpatient care center.
Requirements
Your program of enrollment determines the admission requirements.
Basic requirements for all programs:
Admission application and non-refundable $50 application fee
Acknowledgement agreement
All applicants must understand, read, speak, and write fluently in English
Official transcript(s) from previous institutions for degree and post-degree coursework, if applicable
Minimum GPA as defined by your program
Minimum level of education required:
Must have a bachelor's degree from an institution accredited by a U.S. Department of Education-recognized accrediting agency or an internationally recognized institution
School Accreditation Statement
Capella University is accredited by the Higher Learning Commission.
Higher Learning Commission: www.hlcommission.org, 800.621.7440
Capella University, Capella Tower, 225 South Sixth Street, Ninth Floor, Minneapolis, MN 55402, 1.888.CAPELLA (227.3552), www.capella.edu