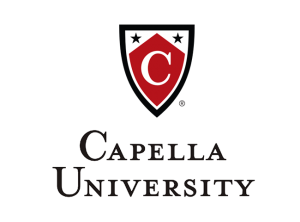 Program Details
Prepare to think critically and lead effectively while facing ever more complex public health issues. With Capella University's online Doctor of Public Health (DrPH) degree program you'll be provided with opportunities to collaborate with other public and private sector professionals whose work often intersects with the field of public health. You will also analyze and apply research to the design of public health programs, devise equitable solutions to address immediate and long-term public health issues as well as lead collaboratively with integrity and social responsibility. The interprofessional education you'll receive at Capella University will help you collaborate across disciplines to improve health outcomes throughout your community.
Direct Path: You can transfer up to 18 credits into your DrPH, which could save you nine months and $13,000 on the cost of your degree.
Professionally Aligned: Our competency-based curriculum allows you to gain the relevant competencies that employers require.
Credible: The DrPH curriculum is designed around the essential elements of an education in public health recommended in the Blue Ribbon Public Health Employers Advisory Board Report.
Real-World Experience: Our integrated doctoral capstone and practicum allow you to work with an organization to solve real-world challenges–giving you the professional experience you need to lead at the top of your field.
Distinguished Faculty: Provide comprehensive feedback on your work, encourage different ways of thinking, and deliver insight into how well you're demonstrating competencies.
Online Learning: 24-hour access to courses through Capella's virtual courseroom.
Upon successful completion of the DrPH program, graduates are prepared to lead culturally competent, evidence-based professional practices to improve the outcomes of both diverse populations and public health organizations.
Professionals with this degree may work in a variety of industries: State, local, or federal government, department of health (local or state), nonprofit organization, consulting firm, land-based or online college or university, health care organization, public health agency, national health advocacy institute, community health agency, social welfare organization, research organization, national institutes of health, or health insurance company.
Requirements
Your program of enrollment determines the admission requirements.
Basic requirements for all programs:
Admission application and non-refundable $50 application fee
Acknowledgement agreement
All applicants must understand, read, speak, and write fluently in English
Official transcript(s) from previous institutions for degree and post-degree coursework, if applicable
Minimum GPA as defined by your program
Minimum level of education required:
A masters degree is required for admission.
School Accreditation Statement
Capella University is accredited by the Higher Learning Commission.
Higher Learning Commission: www.hlcommission.org, 800.621.7440
Capella University, Capella Tower, 225 South Sixth Street, Ninth Floor, Minneapolis, MN 55402, 1.888.CAPELLA (227.3552), www.capella.edu