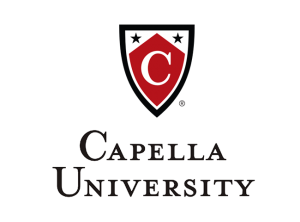 Program Details
This program is for those who have a master's degree in social work from an institution accredited by the Council on Social Work Education (CSWE).
Capella University's online Doctor of Social Work (DSW) program prepares you to be an advocate for social justice and lead public policy changes. This program, designed around national social-work education guidelines, is one of very few online DSW programs. It also features face-to-face learning experiences, including a week-long, intensive, dissertation writing retreat, and a course that requires participatory research.
The curriculum emphasizes critical thinking, action research, and the integration of theoretical knowledge with practical experience. There is a strong focus on the growing use of technology to expand the reach or effectiveness of social service programs, build awareness of important social issues, and enhance professional development. This DSW can be completed in as little as three years, with all courses taken in sequence, allowing you to learn and build professional relationships with the same cohort of students.
Your DSW in Social Work program includes 4 integrated components: online coursework, an in-person writer's workshop, a participatory research course, and dissertation. Each facet of your education builds on the others to take you through your program and to your goal of a DSW.
With your Doctorate in Social Work from Capella you'll apply theory, knowledge, and research and develop innovative approaches to social issues. You'll also provide leadership that promotes sustainable change in social service programs and practice to improve the quality of the field of social work.
Common jobs with an online Doctorate in General Social Work include adjunct, part-time or full-time faculty, author or keynote speaker, child, family, or school social worker, clinical instructor, director of quality assurance, human services director, medical or public health social worker, researcher or senior social worker. Potential workplaces include: consulting firm, community college, government, hospital or clinic, nonprofit organization/non-governmental organization, land-based or online college or university, or research organization.
Capella University is accredited by the Higher Learning Commission.
Requirements
Your program of enrollment determines the admission requirements.
Basic requirements for all programs:
Admission application and non-refundable $50 application fee
Acknowledgement agreement
All applicants must understand, read, speak, and write fluently in English
Official transcript(s) from previous institutions for degree and post-degree coursework, if applicable
Minimum GPA as defined by your program
Minimum level of education required:
Master's degree in social work from an institution accredited by the Council of Social Work Education (CSWE). Grade point average of 3.0 on a 4.0 scale. Admission to the General Social Work specialization requires learners to complete and submit the Cohort Auto-Registration Form.
One in-person, 7-day residency experience is required.
School Accreditation Statement
Capella University is accredited by the Higher Learning Commission.
Higher Learning Commission: www.hlcommission.org, 800.621.7440
Capella University, Capella Tower, 225 South Sixth Street, Ninth Floor, Minneapolis, MN 55402, 1.888.CAPELLA (227.3552), www.capella.edu