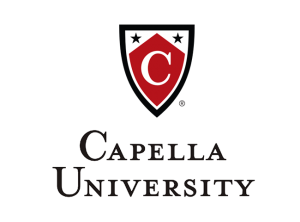 DPA – Public Administration
Program Details
Make an impact in multidisciplinary public policy. Capella University's online doctor of public administration program prepares you to impact multidisciplinary public policy and administration issues. The program uses current case studies and advanced learning technologies to strengthen your collaboration and leadership skills, and identify community issues that could benefit from an action-based research project.
This specialization allows you to expand upon your prior learned knowledge and leverage what you already know. You will have the opportunity to sharpen your skill set in all aspects of public or military organizations, whether you have a background in HR, city planning, leadership, or other.
You can complete your DPA program in as little as 3 years thanks to a streamlined curriculum designed to deliver the specific skills and knowledge needed for leadership roles in public administration.
Your DPA in General Public Administration program includes 3 integrated components: online coursework, in-person experiences (called residencies), and dissertation focused on action research. Each facet of your education builds on the others to take you through your program and to your goal of a DPA.
With your Doctorate in General Public Administration from Capella, you'll evaluate current theories and practices in the public administration field and conduct valid, reliable and ethical public administration research. You'll also integrate citizen involvement and community advocacy in public sector decision making.
Common jobs with an online Doctorate in General Public Administration include adjunct, part-time or full-time faculty, administrator, analyst, budget director, chief of police/fire, city manager, congressional policy advisor, economic development director, government relations manager, lobbyist, parks and recreation director, policy analyst, public safety director or public works director. Potential workplaces include: consulting firm, government, educational organization, land-based or online college or university, nonprofit organization, political association, professional association, research organization, special interest group, think tank or trade group.
Requirements
In addition to your online courses, you will attend on-campus residencies.
Admission Requirements
Your program of enrollment determines the admission requirements.
Basic requirements for all programs:
Admission application and non-refundable $50 application fee
Acknowledgement agreement
All applicants must understand, read, speak, and write fluently in English
Official transcript(s) from previous institutions for degree and post-degree coursework, if applicable
Minimum GPA as defined by your program
Minimum level of education required:
Doctoral students must have a master's degree from an institution accredited by a U.S. Department of Education-recognized accrediting agency or an internationally recognized institution
School Accreditation Statement
Capella University is accredited by the Higher Learning Commission.
Higher Learning Commission: www.hlcommission.org, 800.621.7440
Capella University, Capella Tower, 225 South Sixth Street, Ninth Floor, Minneapolis, MN 55402, 1.888.CAPELLA (227.3552), www.capella.edu