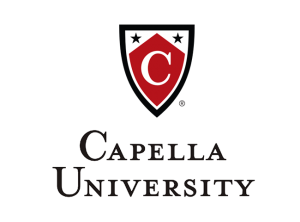 DEM – Emergency Management
Program Details
Community, state, and federal employers are looking for more from emergency management professionals. They want to hire knowledgeable employees who are ready to hit the ground running, whatever the situation, and make the fast, correct decisions that will save lives and maintain public safety and well-being.
When you enroll in Capella's online Doctor of Emergency Management program, you begin a journey that offers you immediately applicable skills for the workplace—learning that says "I can make a difference." Your coursework will focus on developing appropriate program evaluation, conducting action research, and understanding and developing policy.
You will focus on understanding and evaluating policy, implementing policy grounded in appropriate theory, and supporting policy creation with critical thinking, logic, and consistency. In addition, this professional doctorate (ProDoc) emphasizes building leadership, professional communications, and ethical decision-making skills.
This program offers the chance to engage with supportive, professionally experienced faculty and coaches to guide you toward learning what is relevant today and how you can respond to future changes in the field. In Capella's Doctor of Emergency Management program, you will learn how to bridge the gap between research and practice in the changing field of emergency management.
Your doctoral degree program in Emergency Management includes 3 integrated components: online coursework, in-person experiences (called residencies), and a capstone experience. Each facet of your education builds on the others to take you through your program and to your goal of a Professional Doctorate.
As part of your learning in this program, you will develop skills in making the decisions and solving problems that emergency management professionals face every day. Using robust real-world scenarios to apply theory and practice critical thinking, you'll face complex problems and solve them effectively in a safe simulation environment.
With your doctoral degree in Emergency Management from Capella, you will learn to lead and manage integrated multijurisdictional disaster management organizations and agencies. You will also develop and communicate information critical to multijurisdictional emergency management stakeholders, and implement multijurisdictional support to address diversity issues to improve emergency management preparedness.
Common jobs with an online doctoral degree in Emergency Management include adjunct, full- or part-time faculty, crisis management consultant, crisis management training director, disaster response consultant, emergency management director, emergency management planner, emergency operations center director, policy writer, mitigation planner/specialist, disaster and emergency service director, homeland security coordinator/manager, logistics coordinator, preparedness and incident management director, and risk management consultant.
Potential workplaces include: emergency communications agency, emergency medical service, federal government agency, federal or state emergency management agency, land-based or online college or university, private security firm, law enforcement organization, or state government agency.
Requirements
Your program of enrollment determines the admission requirements.
Basic requirements for all programs:
Admission application and non-refundable $50 application fee
Acknowledgement agreement
All applicants must understand, read, speak, and write fluently in English
Official transcript(s) from previous institutions for degree and post-degree coursework, if applicable
Minimum GPA as defined by your program
Minimum level of education required:
Master's degree from an institution accredited by the U.S. Department of Education-recognized accrediting agency or and internationally recognized institution; with a minimum 3.0 GPA (4.0 scale).
DEM Course Registration Acknowledgment
Proof of English proficiency (if applicable)
School Accreditation Statement
Capella University is accredited by the Higher Learning Commission.
Higher Learning Commission: www.hlcommission.org, 800.621.7440
Capella University, Capella Tower, 225 South Sixth Street, Ninth Floor, Minneapolis, MN 55402, 1.888.CAPELLA (227.3552), www.capella.edu