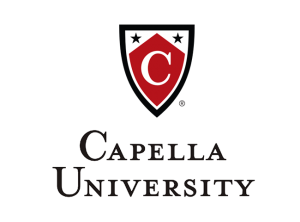 BS – Network Technology: Cisco (ABET-accredited)
Program Details
Because virtually every business requires computer networks that are secure, efficient, and powerful, network-technology skills are highly valued across all industries. Capella University's online Bachelor's in Cisco® Training and Network Technology degree program prepares you to design and administer integrated networks.
Through courseroom study, real-world learning scenarios, and valuable exposure to industry-standard tools, you'll learn to design and administer Cisco® networks. The curriculum includes planning, designing, configuring, and troubleshooting Cisco® environments, ranging from small, local networks to enterprise-wide, integrated networks. Specific topics include cloud computing, security, wireless networks, and RFID architectures.
Specific topics include cloud computing, security, wireless networks, and RFID architectures. Because our courses are modeled on professional certification standards, you can gain the educational background to help you prepare for Cisco® certification examinations while earning your BS.
Capella's BS in IT program is accredited by the Computing Accreditation Commission of ABET, http://www.abet.org.* ABET accreditation is a key indicator of Capella's dedication to educational quality that prepares our graduates for entry or advancement in the IT profession.
Earn up to three in-demand industry certifications while earning your degree. We'll give you the skills and knowledge you need to take the certification exam — and the voucher to take it for free. This specialization aligns to:
CompTIA A+
CompTIA Network+
Cisco Certified Network Associate (CCNA): Routing and Switching
With your Bachelor's in Network Technology and minor in Cisco® from Capella, you'll evaluate the effectiveness of implementing a Cisco-based design through collaboration and the support of IT tools. You'll also learn how to design effective IT solutions for business IT environments using Cisco practices, policies standards and technologies.
You can also earn your BS in Network Technology and minor in Cisco® with Capella's FlexPath, a revolutionary way to complete your degree on your own schedule. With FlexPath, you'll make the most of the knowledge and experience you already have while developing and demonstrating new skills and knowledge at your own pace. You will achieve the same learning outcomes as Capella's traditional online programs – and earn the same degree – only in a more efficient, personalized way.
Capella's combined Bachelor's-to-Master's degree options allow you to save significant time and money. It also allows you to start building for your future by earning Master's-level credit while you complete your Bachelor's.
Common jobs with an online Bachelor's in Network Technology and minor in Cisco® include information technology specialist, LAN administrator, network administrator, network analyst, network engineer or security system manager. Potential workplaces include: corporation, educational institution, government, health care organization, nonprofit organization, small business or technology company.
Requirements
Your program of enrollment determines the admission requirements.
Basic requirements for all programs:
Admission application and non-refundable $50 application fee
Acknowledgement agreement
All applicants must understand, read, speak, and write fluently in English
Official transcript(s) from previous institutions for degree and post-degree coursework, if applicable
Minimum GPA as defined by your program
Minimum level of education required:
Bachelor's students must have a high school diploma or equivalent and be least 24 years old (may be waived for military applicants, veterans, and those with at least 24 quarter credits of prior college/university coursework)
Special Accreditation
ABET (ABET)
School Accreditation Statement
Capella University is accredited by the Higher Learning Commission.
Higher Learning Commission: www.hlcommission.org, 800.621.7440
Capella University, Capella Tower, 225 South Sixth Street, Ninth Floor, Minneapolis, MN 55402, 1.888.CAPELLA (227.3552), www.capella.edu
Additional Information
Capella's BS in IT program is accredited by the Computing Accreditation Commission of ABET, www.abet.org (The FlexPath format is excluded.)