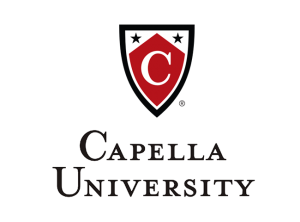 BS – Health Information Management: IT (ABET-accredited)
Program Details
Learn to solve real-world health information management challenges when you earn a Bachelor of Science in Information Technology with a specialization in Health Information Management from an ABET-accredited program. In our interactive learning environment, you'll gain specialized skills in collecting, analyzing, and protecting vital patient information and medical records.
Unsure if this is the right program for you? Check out Capella's Bachelor of Science in Health Care Administration with a specialization in Health Information Management, where you'll learn to work with patient information and medical records on a solid educational foundation of interactive, interprofessional health care administration courses.
Earn in-demand certifications while earning your degree. We'll give you the skills and knowledge you need to take the certification exam—and the voucher to take it for free.This specialization aligns to:
CompTIA A+
CompTIA Network+
CompTIA Security+
CompTIA Project+
Students in this program will experience practical, hands-on learning designed around best practices in a safe, interactive virtual lab environment. This platform allows students to develop skills by practicing with tools used in the industry. In addition, you'll have the opportunity to work in real-world, cross-functional scenarios with health care administration students in our unique, simulated health care setting, Vila Health.You'll also have access to our interactive digital flashcards, to help you engage with new information. Pull them up to help you remember information, prep for exams, or as a quick reference.
As a benefit of Capella's partnership with Pluralsight, a global leader in online learning for IT specialists, and as a student in this online health information management program, you'll receive full business account access to Pluralsight's library of more than 5,000 courses—a $499 value—that also includes access to Code School for interactive learning and lab practice.
Capella's combined bachelor's-to-master's degree options allow you to save significant time and money. It also allows you to start building for your future by earning master's-level credit while you complete your bachelor's.
With your BS in IT with a specialization in Health Information Management from Capella, you'll learn to effectively lead, manage, and innovate to solve health information management related business problems through proper management and evaluation of healthcare data and health-related systems.
Common jobs with an online BS in IT with a specialization in Health Information Management include clinical systems architect, data architect, database administrator, network administrator or software developer. Potential workplaces include: clinic, health care system, HMO administrative office, hospital, insurance company, long-term care organization or research facility.
Requirements
Your program of enrollment determines the admission requirements.
Basic requirements for all programs:
Admission application and non-refundable $50 application fee
Acknowledgement agreement
All applicants must understand, read, speak, and write fluently in English
Official transcript(s) from previous institutions for degree and post-degree coursework, if applicable
Minimum GPA as defined by your program
Minimum level of education required:
Bachelor's students must have a high school diploma or equivalent and be least 24 years old (may be waived for military applicants, veterans, and those with at least 24 quarter credits of prior college/university coursework)
Special Accreditation
ABET (ABET)
School Accreditation Statement
Capella University is accredited by the Higher Learning Commission.
Higher Learning Commission: www.hlcommission.org, 800.621.7440
Capella University, Capella Tower, 225 South Sixth Street, Ninth Floor, Minneapolis, MN 55402, 1.888.CAPELLA (227.3552), www.capella.edu
Additional Information
Capella's BS in IT program is accredited by the Computing Accreditation Commission of ABET, www.abet.org (The FlexPath format is excluded.)