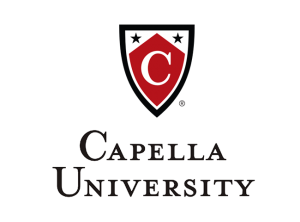 BS – Accounting (ACBSP-accredited)
Program Details
This specialization is not designed to prepare you for a CPA exam. Is CPA licensure your long-term goal? Check out Capella's online bachelor's Accounting CPA pathway.
New government regulations, greater scrutiny of corporate finances, and continued business growth continue to fuel the need for accounting professionals. An online accounting degree provides you with the fundamental knowledge required to help businesses balance their books. From providing tax advice, to preparing financial paperwork, accountants are an indispensable part of any business. Capella University's online accounting degree builds your ability to leverage functional, financial technology for businesses and organizations, so that you are well versed in the cutting-edge financial skills, and business knowledge necessary to succeed in this field.
With your Bachelor's in Accounting from Capella, you'll learn how to establish accounting systems for business and organizations, organize and interpret financial information, leverage functional technology, and apply appropriate professional and ethical standards relevant to accounting.
You can also earn your BS with a specialization in Accounting with Capella's FlexPath, a revolutionary way to complete your degree on your own schedule. With FlexPath, you'll make the most of the knowledge and experience you already have while developing and demonstrating new skills and knowledge at your own pace. You will achieve the same learning outcomes as Capella's traditional online programs – and earn the same degree – only in a more efficient, personalized way.
With Capella's Combined Bachelor's-to-Master's degree options, you can start building for your future by completing master's-level credit as your earn your bachelor degree. Combined degree options are designated bachelor's and master's degree programs, with a set of shared master's-level courses applied to both degrees. This enables you to save significant time and money when combining the degree options.
Common jobs with an online accounting degree include: public, tax or forensic accountant, tax preparer, and escrow officer. Potential workplaces include: corporations, accounting firms, banks, and financial service companies.
Furthermore, Capella University has teamed with The Wall Street Journal (WSJ) to offer business students full digital access to the most timely, relevant business news, enhancing your academic experience and giving you a competitive edge in your career.
Requirements
Your program of enrollment determines the admission requirements.
Basic requirements for all programs:
Admission application and non-refundable $50 application fee
Acknowledgement agreement
All applicants must understand, read, speak, and write fluently in English
Official transcript(s) from previous institutions for degree and post-degree coursework, if applicable
Minimum GPA as defined by your program
Minimum level of education required:
Bachelor's students must have a high school diploma or equivalent and be least 24 years old (may be waived for military applicants, veterans, and those with at least 24 quarter credits of prior college/university coursework).
Special Accreditation
Accreditation Council for Business Schools and Programs (ACBSP)
School Accreditation Statement
Capella University is accredited by the Higher Learning Commission.
Higher Learning Commission: www.hlcommission.org, 800.621.7440
Capella University, Capella Tower, 225 South Sixth Street, Ninth Floor, Minneapolis, MN 55402, 1.888.CAPELLA (227.3552), www.capella.edu
Additional Information
The Accreditation Council for Business Schools & Programs (ACBSP, www.acbsp.org) has accredited Capella University business programs and select specializations. For full accreditation statement and the list of accredited programs and specializations, go to www.capella.edu/university-accreditation.