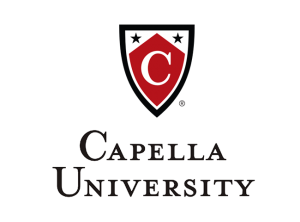 BS – Business Intelligence
Program Details
The need for business analytics specialists is rising, and the U.S. is facing a shortage of professionals with deep analytical skills. Capella University's online Bachelor's in Business minor in Business Intelligence program can prepare you to meet this growing need.
Through the utilization of data modeling, mining, and interpretation, you'll learn to articulate the story in the data to provide dependable and actionable insights to key stakeholders. Capella's Bachelor's in Business minor in Business Intelligence — along with relevant work experience — will help you prepare for the Certified Business Intelligence Professional (CBIP) exam.
Through Capella's collaboration with SAS, the leader in business analytics software and services, and the largest independent vendor in the business intelligence market, Capella students pursuing the Business Intelligence minor will have free access to e learning SAS® courses that will allow them to pursue SAS® Certified Base Programmer professional certification a value of more than $2,100.
With your Bachelor's in Business and minor in Business Intelligence from Capella, you'll integrate recognized concepts in business process and data warehouse development with best practices from the real world through a dynamic, interactive, and collaborative learning environment.
With Capella's Combined Bachelor's-to-Master's degree options, you can start building for your future by completing Master's-level credit as your earn your Bachelor degree. Combined degree options are designated Bachelor's and Master's degree programs, with a set of shared Master's-level courses applied to both degrees. This enables you to save significant time and money when combining the degree options.
Common jobs with an online Bachelor's in Business and minor in Business Intelligence include business/data/financial/marketing/risk/security analyst, data technician, data analytics developers/manager, data performance analyst, data visualizer, quantitative analyst, or business intelligence analyst. Potential workplaces include: corporation, government agency, higher education, or business consulting firm.
Furthermore, Capella University has teamed with The Wall Street Journal (WSJ) to offer business students full digital access to the most timely, relevant business news, enhancing your academic experience and giving you a competitive edge in your career.
Requirements
Your program of enrollment determines the admission requirements.
Basic requirements for all programs:
Admission application and non-refundable $50 application fee
Acknowledgement agreement
All applicants must understand, read, speak, and write fluently in English
Official transcript(s) from previous institutions for degree and post-degree coursework, if applicable
Minimum GPA as defined by your program
Minimum level of education required:
Bachelor's students must have a high school diploma or equivalent and be least 24 years old (may be waived for military applicants, veterans, and those with at least 24 quarter credits of prior college/university coursework)
School Accreditation Statement
Capella University is accredited by the Higher Learning Commission.
Higher Learning Commission: www.hlcommission.org, 800.621.7440
Capella University, Capella Tower, 225 South Sixth Street, Ninth Floor, Minneapolis, MN 55402, 1.888.CAPELLA (227.3552), www.capella.edu