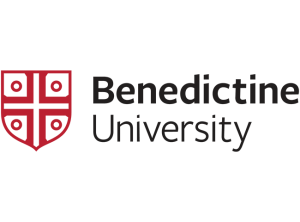 Doctor of Education in Educational Leadership
Program Details
Transform as an educational leader in as few as three years with Benedictine University's rigorous online Doctor of Education in Educational Leadership program. Learn to use data-driven decision-making to lead your organization through change, overcome resistance, and make a lasting impact on the lives of learners and key stakeholders in a variety of settings. Graduates put their skills to work in schools, colleges, corporate boardrooms and nonprofits.
Foundations to Mastery
Year 1: Learn the principles and practice of higher education and organizational leadership.
Year 2: Lead transformative change in student services, curriculum, teaching, learning and resource management.
Year 3: Complete your dissertation and influence future education, research and theory development.
Join a cohort of talented colleagues, learn together and gain direct experience in identifying concerns and overcoming resistance to change with coursework that's tied to real-world applications. In this highly interactive, online environment, you'll participate in small- and large-group discussions, case study analysis and team projects.
Graduate ready to:
Manage public and private educational agencies and associations
Conduct influential scholarly research
Lead organizations through transformative change
Contribute significantly to knowledge in the field of post-secondary education
Expand on theories, concepts and methodologies in organization development
Collaborate with a close-knit group of accomplished peers and faculty
Requirements
Master's degree from an accredited institution
Minimum 3.0 GPA on a 4.0 scale in last 30 hours of graduate credit
Letter of intent
Two letters of reference
7-years minimum work experience, preferably in advancing roles of leadership
Current resume
All official transcripts from institutions of higher education
School Accreditation Statement
The Higher Learning Commission