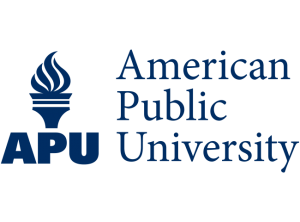 Associate of Science in Database Application Development
American Public University System
Program Details
The online Associate of Science in Database Application Development degree program focuses on the theory, principles, practices, methodologies, competencies, tools, and technologies associated with database application development. Students study essential data collection methods and gain a fundamental overview of the primary database systems used on an enterprise level. Graduates are prepared for careers as database administrators, coordinators, or analysts as they possess the knowledge and skills needed to:
Appraise the principles for designing relational database systems
Use analytical, logical, and critical thinking to analyze user requirements and to design, develop, and deploy database applications
Analyze the information needs and develop entity relationship models that represent the relationships and the cardinality in an information system
Investigate the first, second, and third normal forms of a database
Requirements
Minimum of a high school diploma or equivalent. College Readiness Assessment (waived for students with 9 or more college credits). Official transcripts.
School Accreditation Statement
Higher Learning Commission