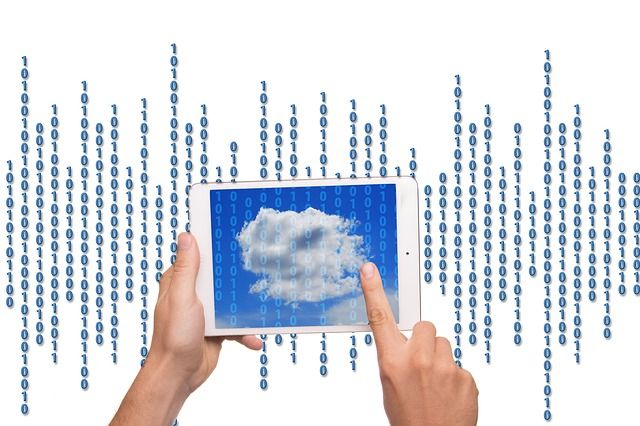 Since the turn of the century, technology has become present in our cars, our organizations, our markets, our social lives, and our daily experiences. We now live in a world where technology can move so quickly that it can be difficult for everyone to keep up with the pace of the changes and the complexity of the information that goes into the processes.
An online IT degree prepares graduates to make technical information, networks, systems, and products more easily accessible and understandable for individuals, departments, organizations, and anyone who uses them. IT professionals work in careers that either analyze, maintain, and improve systems and networks, or support the professionals who work with them in some capacity. And this career path is marked for growth consistent with the expanding nature of technology in our society. If you're intrigued by technology, now is the time for to launch your career with an online IT degree.
While it may seem that information technology and computer science is the same thing, that is not always the case. IT typically involves working with people far more often than careers in computer science. IT brings in the customer service aspect to the technology careers.
Information technology is related to every field that requires the use of technology among any number of people or organizations. While this may seem like a vague description, that's because the options are practically limitless—there are professions in IT that can be combined with any other interest that you may have in mind. Whether you are primarily geared towards working with retail, nonprofits, medicine, nutrition, entertainment, or even education, you can find a career in IT that suits you. The scope of information technology jobs will only continue to expand in the coming years, as IT professions will grow by 12% before 2024.
Various IT jobs will pay differently—much like the other computer sciences—but the majority of professionals earn between $50,000 and $100,00 each year depending on their scope, experience, and educational background.
It is most common for those beginning a career in information technology to earn a bachelor's degree, some may seek advanced degrees, and it's also possible to begin some careers with an associate's.
Here are some of the most common careers you can pursue with a IT degree:
Intelligence or Systems Analysts
These individuals analyze intelligence for the purpose of business, security, or computer systems. These are the professionals who identify data patterns and trends in available information sources and create reports for other professionals based off of the information that they collect. They analyze competitive strategies or solutions to problems regarding business or financial trends, computer systems, or security networks. Analysts may work directly for organizations in any field, or they can choose to work as a consultant for a firm that will assign them to numerous clients. According to the Occupation Outlook Handbook, the average salary for Computer Systems Analysts is $85,800, for Information Security Analysts a little more at $90,120 each year.

Network or Database Administration
Network and Database Administrators typically design, implement, and maintain computer and information networks or databases for their clients. These folks work with clients and organizations to develop networks and collect data in a way that is user-friendly and secure. They also maintain the upkeep for the day-to-day operations of those systems to allow organizations to function smoothly and successfully. The average income for Network Administrators is $77,810 each year; for Database Administrators, it is $81,710 each year.

Computer Support Specialists
Computer Support Specialists are the picturesque IT professionals: they provide direct customer service to users of technology, systems, and sometimes other IT professionals. Computer Support Specialists are the point-persons for answering questions and giving advice to their organizational or individual clients. Specialists may work as a member of an IT department within a larger institution, or may provide support regarding a specific product that they specialize in. $48,620 was the average salary of Computer Support Specialists in 2015.

Technical Writing
These professionals are very similar to Computer Support Specialists, but rather than providing hands-on guidance to technology-users, they create the easily digestible instruction manuals, how-to videos, and other tools that help users to use products more effectively. Technical writers specialize in making sense of technical information and products for those who work outside of the tech industry. Not only do they make sense out of complex materials, but they also work with developers and administrators to make products more user-friendly. The average technical writer is a creative-minded individual with a strength for communicating, and makes about $70,240 each year.

IT Management
Careers in IT management are for those who want to climb the ladder in the IT industry. IT Managers combine an understanding of business and organizational management with their thorough knowledge of the computer sciences and information technology. The foundation for a career in IT management is laid by years of experience in related fields. With time, education, and dedication, this career is one of the highest paying in the IT field, earning an average of $131,600 each year.
WHO IS THE IDEAL CANDIDATE?
IT professions require candidates who can communicate in a variety of contexts to provide professional customer service, and who are able to think analytically to solve complex problems.
Those who are interested in information technology should be prepared for working with people—whether those people are technology users, organization executives, or colleagues within an IT department. In addition, jobs in IT involve being familiar with various technical products, languages, and applications.
Online IT degrees will introduce students to the methods through which information is exchanged and how people and businesses use and interact with that information.
An online bachelor's in information technology will provide the foundation for your career with courses on subjects such as:
Technical Communication
System Design & Analysis
IT Project Management
Database Management Systems
Human Factors in IT
Human Relations & Administration

Most programs will offer the opportunity to participate in an internship or capstone project that will provide some experience in the application of your skills and professional networking. Any occasion to strengthen a professional resume or portfolio should be seen as an advantage when deciding on a program.
Many companies will consider candidates with professional certifications in their related industries or tools. Certifications for skills such as technical writing, project management, and IT are all examples of beneficial education.
Some schools offer online degrees related specifically to IT management, information systems, or programs in a career-directed field such as technical writing. Some of these programs will provide the guidance towards or qualifications for additional certifications beyond the degree.
The prices for online IT degrees can vary greatly. This means that careers in IT can be accessible to aspiring professionals regardless of their background or finances.
Our rankings show the average cost of a bachelor's level online IT degree to be just under $50,000. A master's level IT degree costs around $25,000, on average. However, there are plenty of online bachelor's in IT under $20,000. Keep this in mind as you compare costs. Click on any online degree below to see the total estimated cost of attendance, including all technology and online learning fees. If internships and work experience are priorities to your search, then consider programs that are within your price range that also offer those aspects.
Found
94
Accredited Online Computer Science & IT Master Degree Programs
"Oops! No results here. Try a broader search!"