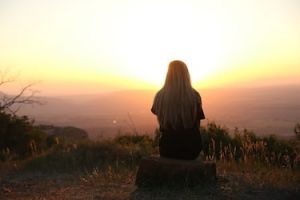 If you want a degree program that spans continents, eras and cultures, and challenges you to understand many worldviews, an online philosophy degree is for you. This major includes the history and philosophy of religious thought in both eastern and western civilizations. You'll study religious ideas from their ancient roots to their expression in modern institutionalized systems. To succeed in this program, you should enjoy world history. Many religions and philosophies can only be fully understood through a historical examination. Through your studies, you'll also learn many of the same skills that history majors need, such as research and writing. While this degree doesn't prepare you for a specific career, it does give you a solid academic background and an analytical mindset. Philosophy is one of the most engaging, rewarding, challenging, and (despite what you may have heard) applicable educations in the world. While other degrees give you specific information in a narrow field, philosophy teaches you how to think better, which can obviously apply to any degree. With dedication and an attitude of hard work, an online philosophy degree may be perfect for you.
There are many advantages to studying philosophy, it's particularly useful because it touches nearly every subject and potential career. While you might need additional training for specific careers, philosophy lays a groundwork for intelligent, nimble, flexible thinking that can be applied anywhere. In philosophy, you will learn problem solving, communication, persuasion, and writing skills, which can be applied to practically any career, business, or organization. The advantage here is that you are not limited to a specific path or industry; no matter what your interest, there is a way that philosophy can be geared towards this market or field.
If you're curious about the world, an online philosophy degree program may help partially sate your thirst. Your classes should cover every part of the globe, from Asia to the Middle East to Europe. You'll get a broad view of many different cultures and customs, all viewed through the lens of religion. You could even take a foreign language to more fully delve into a particular country. Typical classes include modern religious thought and historical examination of particular religions, such as Native American religious activities, Hindu and existentialism. Many degrees also connect the study of religion to philosophy. Throughout all your classes, you should learn how to read with an analytical lens, write insightful narratives and speak clearly.
So what careers could you consider? Well, anything that is heavy on communication is ideal for a philosophy major and, oftentimes, career paths are completely separate from religion. Typical career paths include teaching at any level (which will require additional training and education), as well as marketing, advertising, public relations, sales, and management. From writing careers to civil service, there is literally no end to the potential applications of a philosophy degree. Two common careers are profiled below.
Market Research Analyst—Earning a strong income with only a bachelor's degree and no required training or previous experience, a market research analyst studies the market and helps businesses make decisions for services, products, or strategies. Employed throughout the economy, these curious-minded professionals gather data, communicate strategies, and prepare reports, among many other important duties. The median salary for a market research analyst is $63,120. This career requires a bachelor's degree.
Public Relations Specialist—If there is one job that requires good communication, it's a public relations specialist. People in this career will create and maintain positive public images for companies and organizations, and although they usually work in offices, their work can also include activities and events, as well as public speaking. The median salary for a public relations specialist is $60,000 and requires a bachelor's degree.
WHO IS THE IDEAL CANDIDATE?
Anyone can enjoy the benefits of a philosophy degree. However, there are some specific types of people who will enjoy this are more than others. In general, people who are thoughtful, inquisitive, and curious will be prime candidates for a philosophy degree. This education may not give you the answers, but will instead train your mind to search for answers, ask the right questions, and come to logical conclusions. Anyone who has a natural curiosity and thoughtfulness will likely thrive in philosophy.
To succeed in philosophy, you also need a general openness and willingness to learn while taking on new ways of thinking. Curiosity and a general interest in how other people and cultures think is a crucial part of this major. To excel in philosophy, is significantly helps if you enjoy reading. All majors will, of course, have a heavy amount of reading, but philosophy comes with a high amount of reading material, so you should generally enjoy, or at least not be off-put, by reading requirements. The correlating skills in writing are also important, so a knack for writing can be helpful as well.
If you are considering an education in philosophy, research these aspects of the online program…
100% Online or In-Person Requirements: All of the programs found in our database are at least 80% online, while many are completely online (100%). Before enrolling research this aspect of the program to make sure it fits your schedule and learning needs.
Coursework: Philosophy is a broad, diverse area of study, and it can encompass many different topics, such as persuasion, logic, ethics, and concepts of human nature. Research the specific courses you will complete to make sure they align with your goals. For example, if you hope for a public-relations position, a philosophy degree with courses in persuasion will be ideal.
Accreditations: All high-quality learning institutions are accredited, or at least candidates for accreditation if they are new institutions. If you find a program with complete accreditation, including philosophy-specific accreditation, you're more likely to receive a high-quality degree that is recognized by employers. With these qualities, the online philosophy degree will give you a high-quality education that helps you land a wonderful career, all in a structured format that fits your needs.
Whether you are fresh out of high school or want to enhance your credentials with a doctorate in philosophy, you'll find the information and resources you need to make the right choice for your future. Start your path to a great career with an online philosophy degree by clicking on a program below to access tuition, accreditation, and admission requirements.
Found
0
Accredited Online Religion & Philosophy Doctorate Degree Programs
"Oops! No results here. Try a broader search!"