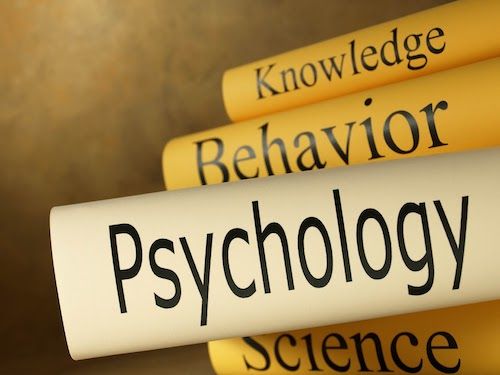 Upon hearing the term "psychology," it is not unusual to associate the word with modern day stereotypes of the field. Perhaps the image of person lying on a couch while a psychologist writes in a notebook comes to mind? The field of psychology actually stems from a long and dense history. As long as humans have experienced emotions, there has been a drive to understand their origin, to provide greater insight into behavioral abnormalities and the human brain.
In the past 50 years or so, the presence of psychological techniques has become more prominent in the daily life of modern society. As the role of psychology continues to grow in our society throughout the 21st century, opportunities for employment will increase in the coming years.
Although many would say that they entered the field of psychology because they were intrigued by the way the human mind works or to help those with mental illnesses, it is also a very stable industry. Psychology careers are expected to grow above the national average—a 20% increase by 2024—according to the United States Department of Labor.
Under the umbrella of psychology, there are multiple professions, all of which require their own unique certifications and degrees. A master's of psychology is the minimum requirement for most related careers. However, if you want to work as an assistant in clinical setting or in a field like substance abuse counseling, you may only need an associate or bachelor's degree. Almost all other careers in psychology require a doctorate degree and a state license to practice. Each state has different requirements, but most mandate that you pass an exam and have a certain amount of supervised clinical experience. You must also pay a fee that averages from $500 to $1000.
There are some psychology careers that may require additional licensing; for instance, many states require school psychologists to also have a teaching certification according to the American Psychological Association. Positions in school psychology, as well as therapy and clinical practice, require specialized licensures that are typically administered by the American Board of Professional Psychology. National certification by this board can also increase your career options and lead to higher pay across all psychology specialties.
WHO IS THE IDEAL CANDIDATE?
Across the board, most psychology professionals need patience, people-skills, and trustworthiness, as well as analytical skills, a strong sense of communication and listening skills, and the ability to problem-solve. A psychology degree can lead to a wide vareity of careers. For instance, if you are interested in business and psychology you might consider industrial organizational psychology. If you have a passion for education, school psychology would be a fulfilling career.
As the knowledge and study of psychology broadens and deepens, the primary functions of professional psychologists may shift with the focus of communities. The following are some of the most popular and recognizable careers that a degree in psychology will set you up for:
CLINICAL PSYCHOLOGY: The conversation around mental health has been gaining obvious traction in the culture and politics of the United States. As the importance of mental health and self-care continues to gain emphasis, a growing need for psychologists can be identified in schools, counseling centers, and personal lives. According to the United States Labor Department, salaries for positions in clinical practice, counseling, or schools tend to hover around $70,000 per year.

INDUSTRIAL-ORGANIZATIONAL PSYCHOLOGY: Have you ever thought that your office might work better if everyone understood the unique learning and communication styles of their surrounding coworkers? This isn't too far off from the shoes that are filled by Industrial-Organizational Psychologists, who are projected to see a 19% increase in demand in the coming years. These psychologists work to improve productivity of employees, quality of life in the workspace, and the overall compatibility of organizations and institutions. The Department of Labor determined that most of these psychologists made around $77,000 annually in 2015.

FORENSIC PSYCHOLOGY: Imagine the theme-song of "Law and Order" playing in the background, while the psychoanalysis of criminals is reported in front of the courtroom. This sub-topic of psychology intermingles criminal justice and law; it has grown drastically in popularity, in part due to its portrayal in pop culture. It's no wonder this particular role is glorified—psychologists who work for the government, such as in a forensic setting, make around $90,000 each year—more than any other category within the field!
Psychology is one of the most popular online degree majors. It is also highly flexible, allowing plenty of different areas for specialization. If you can't decide on either a career or a major, psychology is usually the default choice of "undecided" students both on-campus and online.
Psychology courses are designed to introduce you to the theories and techniques of human behavioral study, with further education in master's and doctoral programs narrowing in on specialized topics within the field:
Introductory Courses: statistical methods, research methods, mental health, social psychology, memory and cognition, human behavior and development, theories of personality
Advanced/Focused Courses: cognitive behavioral therapy, advanced personality psychology, psychological assessment, theories of psychopathology, behavioral medicine, physiological psychology
When choosing a online psychology degree, it's imperative to check that for coursework is relevant to your professional ambitions and that the school is accredited. Every degree in the GetEducated.com database is screened for proper accreditation. Regardless of the courses offered, program quality at the doctoral level can, in part, be determined through program accreditation by the American Psychological Association (APA). As of 2016, there are no 100% online APA psychology doctorate programs. Hybrid options do exist, however. The APA does not accredit master's level programs, but regionally accredited graduate schools will offer the greatest transferrability.
The average price for an online bachelor's degree in psychology is around $51,700. Tuition for an online master's comes in at around $27,000, and the APA reports doctoral programs cost roughly $7,000 per year. To determine the overall "bang for your buck," research the program reviews, the average number of graduates, and if the degree meets post-graduate licensure requirements which often includes meeting APA accreditation standards.
Found
0
Accredited Online Psychology & Human Services Diploma Degree Programs
"Oops! No results here. Try a broader search!"