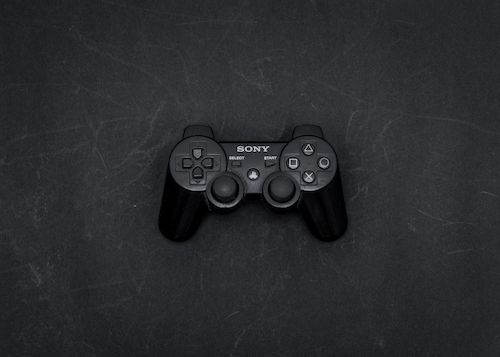 Video games are no longer just a pastime for teenagers and children, but have taken on a larger role in our society as technology has expanded. There are video games for every purpose these days—to educate children on certain subjects, to entertain people of all age-ranges, and to connect groups of people with a common interest. You no longer have to own an XBox or a Playstation to indulge in your favorite video games. Games are right at our fingertips, on practically any device you can imagine—our phones, ipads, PCs, and consoles.
An online game design degree combines a knowledge of computer sciences and programming with a honed artistic focus. Individuals who pursue a career in multimedia art or animation pull from an array of technology and arts courses and work with a team to plan ideas for games and bring them to life across various platforms. The game design profession may be competitive, but it is certainly fun and fulfilling for those whose passion lies in gaming development and technology.
Over half of the individuals in the game design industry have a bachelor's degree, but there are certainly opportunities available for those with an associate's.
While some individuals may come to game design from a background in computer science, others may come in from the multimedia arts market. Specialized programs in either field can lay the building blocks for an understanding of multimedia development and gaming components.
Whatever direction they come from, game designers need to be prepared to fulfill these types of roles as a professional:
Creating core game features such as storylines, roleplay mechanics, and character portfolios
Devising missions, challenges, or puzzles to be overcome during gameplay
Creating and managing documentation, production schedules, prototyping goals, and communication plans in collaboration with production staff
Preparing two-dimensional concept layouts or three-dimensional mock-ups
Writing or supervising the writing of game text and dialogue
Collaborating with artists to achieve the appropriate visual style
Those who are interested in this field should be prepared to establish a competitive portfolio when seeking employment, since this field is expecting the least growth among all of the computer sciences in the coming years, according to the Bureau of Labor Statistics. However, salaries reward those who persevere in this field—a game designer earned an average of $85,240 in 2016.
WHO IS THE IDEAL CANDIDATE?
An online game design degree does not consist of just playing video games, but develops communication skills in team environments, knowledge of computer programming and coding, creativity, and time-management skills in order to meet deadlines.
A game design degree will ensure you're a well rounded technology professional who can articulate and bring your creative ideas to life in a game. As state-of-the-art graphics and animation techniques are becoming the new standard for games, movies, advertisements, multi-media outlets and businesses, you must also be interested in graphic design, art, etc.
This career is perfect for you if you are just as passionate about the artistic components, as well as the programming concepts, behind gaming technology.
Opportunities in game design typically demand a bachelor's degree of professionals, and many employers look for a competitive portfolio of work and technical skills. A bachelor's degree in computer graphics or animation is a good start when getting into the field of game design. Some universities offer programs that are specifically designed to expand your game development portfolio and may give you a leg up on the competition when applying to jobs.
For those who would like to broaden their opportunities, it might be beneficial to pursue a bachelor's of computer sciences or fine arts, depending on your interest, in addition to a certificate in game design in order to acquire the knowledge of programs and applications specific to gaming platforms.
A specific online game design degree is a multifaceted blend of art, computer science and technology that will prepare students to develop 2D, 3D, first person perspective, third person perspective and top down perspective types of gaming scenarios. The core computer science courses are supplemented with specific programming language courses needed to lay the foundation for gameplay and graphics.
Whatever the program that you decide to take, make sure that you prepare yourself for a career in game design by electing for courses that cover topics such as:
Game Design, Theory, and Analysis
Character and Level Design
3D Computer Animation Motion
Game Scripting
Discrete Mathematics
Most colleges will offer these courses as part of a game-design program, as electives in conjunction with an alternative program, or as part of a certification course.
An online bachelor's in computer science costs just under $50,000, on average, as revealed in our Best Buy cost rankings. However, some schools are more affordable than others—and a degree for under $20,000 is possible if you do your research! In general, you can save more money by enrolling in a public vs private school or a school based in southern states. Click on a degree profile below to see the total tuition (including all fees). Keep in mind that books are not included in this estimate.
Found
1
Accredited Online Computer Science & IT Diploma Degree Program