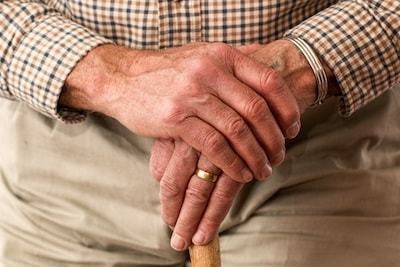 Online gerontology degrees explore all aspects of the aging process. Gerontology, the study of aging and the elderly, is growing quickly as older generations retire and live longer due to advanced medical care. Gerontology is different from geriatrics, which focuses on the diseases and healthcare that affect humans later in life. Instead, gerontology focuses on the changes that happen on various levels as humans age and methods of improving comfort during the aging process.
Online gerontology programs are multidisciplinary. They examine the biological, sociological and psychological aspects of aging, as well as economic and legal factors. Your studies won't prepare you for a specific career, but you will be able to work in many different fields related to aging, such as nursing, social services, administration, and education. Plenty of direct care and research opportunities exist in long-term care facilities, retirement communities, government agencies, and community human services.
Gerontologists work, through research, education, and application of interdisciplinary knowledge of the aging process, to improve the quality of life and wellbeing of individuals as they age. The interdisciplinary aspect of gerontology means that the profession can stem from a specialization in a couple of different areas:
Social & Human Services
For professionals who are more interested in direct service and interaction with the aging population, a career as a gerontologist in human services can begin with a certificate or an associate degree in gerontology. These professionals focus on helping clients to live on their own terms, in their own homes, under their preferred care conditions as much as possible. They may coordinate resources such as meal deliveries, personal care aides or geriatric nurses, and residential facilities. The American Nurses Credentialing Center and the Gerontological Society of America (GSA) certify these professionals. Home health aides have to complete a competency exam, while nursing aides must complete 75 hours of training and pass an examination before they obtain certification.
Salary: $31,000
Expected Growth: 11%

Medical Sciences
For professionals who are more intrigued by the scientific, biological aspects of the aging population, a career in gerontology can be pursued or advanced with a bachelor's degree or a master's in gerontology. Advanced gerontology programs can provide professionals with clinical skills in addition to the research knowledge to practice as a scientist. Gerontologists in the medical sciences study the changes that people go through as they get older in order to investigate ways to improve quality of life for aging populations.
Salary: $82,000
Expected Growth: 8%

While all gerontology professionals will need to have a basic understanding of the intertwined systems that affect aging populations, the two different areas will require different professional duties. Gerontologists in the medical science field will normally have responsibilities such as:
Creating and testing medical devices
Designing and conducting studies that investigate human diseases as well as methods of prevention and treatment
Developing programs that improve health outcomes
Gerontologists in the human service field, on the other hand, will perform tasks such as:
Assisting clients directly in connecting with and applying for resources to positively impact daily life and activities
Working with clients and other professionals to develop a comprehensive treatment plan
Coordinating and advocating for services provided to clients
WHO IS THE IDEAL CANDIDATE?
Across the board, this uniquely focused career demands communication skills—whether to communicate research findings or to talk with clients about their lives and resources—as well as problem-solving and critical thinking skills. Gerontologists in the medical sciences must also be able to use statistical and investigative methods to analyze data in order to advance and validate their research. Human service workers in gerontology must have more people skills, and the compassion necessary to build trusting relationships with clients.
A career in gerontology can grow from any number of backgrounds, making it easily accessible and expandable for developing professionals. Some online programs have more of an administration focus, while others focus on healthcare concerns. A bachelor's degree should allow you to work in gerontology, while a graduate certificate or master's can help push you further into the field. An advanced online gerontology program, such as an online master's or doctorate, may be required to teach at a college or administer a community aging project.
A typical bachelor's program will cover adult development, counseling, healthcare, and psychology, all with a focus on how the topic relates to the elderly. You could also take research methods and biology classes to better understand the science of aging. A master's program in gerontology may cover many of these same topics, but usually provides a more comprehensive look into long-term healthcare management, nursing, or therapy.
The cost of becoming a gerontologist can be adapted to suit the professional goals and resources available to students. You can start with an associate degree and jump right into your career, or you can kickstart your career with an advanced education. Online degrees can range from an average cost of $18,000 at the associate level to $33,000 for a bachelor's degree, and even more for advanced degrees. These figures do not take into consideration additional costs of materials, books, and continuing professional education after obtaining a degree.
Found
0
Accredited Online Healthcare Certificate Degree Programs
"Oops! No results here. Try a broader search!"