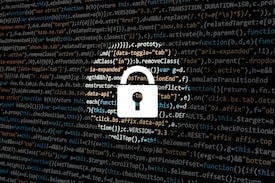 The network that we now know as the "internet," has exploded into a expanding, infinite, global network of possibility. With great networking comes great responsibility, however: easy communication means that it's also easy to spread viruses and malware that can be used to steal data, money, or cause entire computer systems to self-destruct. Enrolling in an information security degree online is a giant leap into one of the fastest-growing specialties in the IT world. Cybersecurity is a dynamic field and knowledgeable guardians are needed. You'll learn how to protect vast amounts of data and complex systems. You'll take core classes in computer security, vulnerability assessment, and information technology. You'll learn how to develop disaster plans and what compliance laws must be followed. After graduating, you'll be ready to help companies and organizations secure their precious data.
Cyber security is the science of protecting computers, their networks, and cyberspace against malicious attacks. The growing reliance on technology and the increasing amount of cybercrime means that cyber security professionals are highly rewarded, highly-in-demand superheroes of the modern age. However, cyber security isn't for everyone. For those who decide that the virtually investigative life is for you, these careers are accessible regardless of whether you are currently working full-time or if you're just getting started.
The United States Department of Labor (DOL) generally refers to professionals in the field of cyber security as Information Security Analysts. They typically plan and carry out whatever security measures are necessary to protect an organization's computer networks, systems, and data. The time is ripe for careers as an information security analyst. The increasing number and intensity of cyberattacks is causing an increased demand for highly skilled professionals to create innovative solutions to new threats—these types of jobs are anticipated to grow by nearly 28% in the coming decade. Not only are these careers readily available, but they are also highly rewarding. The average information security analyst makes more than $92,000 each year.
Professionals that choose to launch their career with an associate's degree may gain experience as a Technical Support Specialist, providing help and advice to computer users and organizations. Although not in quite as high demand as analysts—only expecting an increase of 11% in the next few years—a technical specialist still makes more than $60,000 on average.
Alternatively, with at least a few years of experience and potentially some advanced education, professionals may seek to take their career to the next level as a Computer Network Architect. In this role, professionals design and build data communication networks that can vary from small connections between a couple of office spaces all the way to next-generation cloud infrastructures. Computer network architects must have extensive knowledge of both network programming in addition to business models in order to help organizations meet their goals. They make more than $100,000 on average and are expected to increase in demand along with the boom in technology, although not as much as the other careers.
WHO IS THE IDEAL CANDIDATE?
Careers in cyber security require an eclectic collection of skills in order to be a successful professional: the obvious technical skills that are related to computer sciences and information technology are a good place to start. In addition to those, the field relies on the math and problem-solving skills that are necessary to uncover and fix flaws in network security. Professionals in cyber security must also demonstrate a level of ingenuity that allows them to anticipate risks and adapt accordingly. They have an eye for detail that can catch even the tiniest of changes in performance. Certain careers in cyber security involve leadership skills to motivate teams of professionals and organizational skills to navigate across types of networks.
One of the great things about careers in cyber security is that they are an easily accessible route into a highly rewarding STEM field. This course of study is offered at many different levels, from a certificate to doctoral degree. With a certificate, you'll receive training in a specific information security topic. Options include e-security, programming and network protection. If you have a computer science degree, a certificate may help you find work in information security.

A bachelor's degree is usually necessary for many entry level positions as well as some advanced roles like security analysts, network architects, and more. If you're a professional currently working in the computer industry, earning a master's degree may help you advance. Some master's programs offer more management and human resources training while others give advanced technological training. An associate degree will prepare you for further education or for a career as a technical support specialist. Doctoral programs are geared for educators and academics who want to research specific topics in information security. Choose the track that fits your goals.
This major is also sometimes called information assurance by computer science departments. Information assurance specialists are the watchdogs of the computer world. Accordingly, an online information security degree is also sometimes known as a computer security degree or a cyber security degree.
In order to be competitive for the best positions on the job market, potential students will want to keep an eye out for institutions that have programs that have met the guidelines set by the Accrediting Board for Engineering and Technology (ABET). High quality programs will often offer students experience through internships or opportunities to work towards a certification examination. Additionally, different types of certifications are available depending on the goals and interests of each professional. There are specific certifications related to particular skills as well as generalized options like the Certified Information Systems Security Professional (CISSP).
An online bachelor's degree in cybersecurity will cost $50,000, on average, so make sure to look into all of the options that offer the best bang for your buck and prepare you to explore your interests and goals for your career in cyber security.
Found
0
Accredited Online Criminal Justice, Safety & Law Certificate Degree Programs
"Oops! No results here. Try a broader search!"