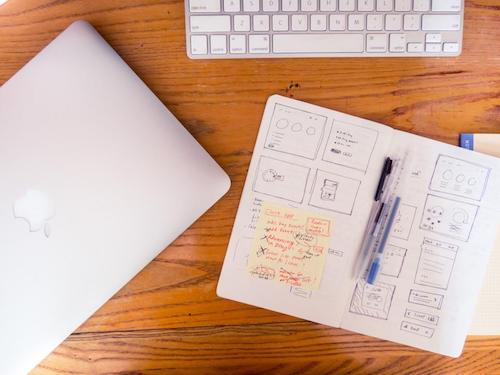 It is almost impossible for businesses to succeed in contemporary society without utilizing digital resources to be competitive. As industries become more reliant on technology, they also create a higher demand for the professionals who can understand and manage their digital systems. An online computer information systems degree—otherwise known as CIS—combines the knowledge of effective business practices with the knowledge of technology and systems that can help solve problems to meet industry goals.
An online CIS degree is relevant in a variety of settings—health care, finances, security, even management. The courses offered in online CIS degree programs will provide the background, education, and qualifications necessary to secure employment in a field that is predicted to grow dramatically in the coming years.
For those with an inclination towards mathematical application and critical thinking, the CIS field may has great perks—education requirements are not extensive, the financial outcome is quite lucrative, and opportunities are projected to grow in the coming years.
This career is one for those who would like to be able to climb their way up the professional ladder as they gain experience. According to the United States Department of Labor, professionals in CIS earn a median annual salary of $131,600 per year—and with only a bachelor's level education!
As the need for CIS expands its reach in a rapidly developing world, the profession is expected to grow by 15% by 2024, which is much faster than the national average. The growth is happening across the professional spectrum, appealing to a wide variety of interests and making CIS careers attractive for practically anyone who can speak the language of computers.
Careers in computer information systems require a combination of skills and experience. It is typical for professionals to start out in lower management or support positions within the Information Technology department of a company or industry.
After years of experience in the field or with advanced education, computer information systems professionals may seek positions as Chief Information Officers (CIOs), who help oversee and implement technology and information goals of their organizations.
Alternatively, they may seek out and recommend new technology to the appropriate departments as Chief Technology Officers (CTOs) or CIS Research Scientists. Some professionals choose to focus on security policies and programs for their organizations as IT Security Managers.
The Department of Labor lists some standard tasks most CIS professionals are responsible for:
Consulting with users, management, vendors, and technicians to assess an organization's informational needs
Planning and directing the implementation and maintenance of software and hardware
Providing users with technical support for problems
Ensuring the security of an organization's network and documents
Keeping up-to-date with advancements in technology and their implications on the organization
Developing CIS resources for organizations
WHO IS THE IDEAL CANDIDATE?
In addition to analytical skills required by all careers that are related to technology or science, computer information systems also requires attention to detail, strong communication, the ability to make decisions, and strategic, organized leadership.
If you have an interest in computers, and have a knowledge of administrative and personal services, this might be the career for you. The qualifications and education required for positions in CIS can be completely dependent on who you want to work for and what exactly it is that you want to do so outline your desired end goal to make sure any education you pursue aligns.
While you could pursue a general online computer science degree as a foundation for a career in CIS, many, many schools offer CIS degrees today. If you end goal is to become a CTO or CIO, look for "management" in the degree name like an online Management Information Systems (MIS) program, which will offers business courses in addition to traditional CIS coursework.
Since CIS can be applied to multiple industries, it may be wise to seek a program that can cater electives or minors to suit your professional goals and interests. Taking electives in nonprofit management may help you to develop your career in the government sector; if you want to pursue a career in the health industry, it would be advantageous to look for programs that will educate you on the basics in that field.
The best programs to prepare you for a career in CIS will offer courses on subjects such as:
Storing and Organizing Data
Network Administration
Information Resource Management
Software Applications
Our exhaustive rankings reveal the average cost for a bachelor's in computer science is about $50,000. Click on any online CIS degree program below to see the estimated total tuition (including any distance learning or technology fees!). Keep in mind that book and material expenses are generally not included.
Found
0
Accredited Online Computer Science & IT Certificate Degree Programs
"Oops! No results here. Try a broader search!"