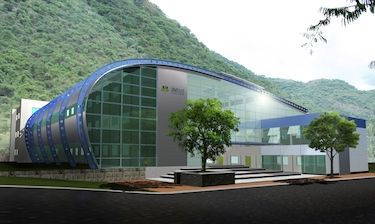 Engineering professionals touch every industry from space, to education, to healthcare, and everything in between. The engineering experts of history are the ones that have brought to life key aspects of society that many of us cannot imagine living without including electricity, technology, cars, and computers. While this may seem reward enough, an engineering degree is actually the most lucrative online degree available today. Surveys by the National Association of Colleges and Employers find that employers snap up engineering majors faster than any other major. If you graduate with a bachelor's level online engineering degree, expect the highest starting salary of almost any college major—upwards of $55,000. If you persist and earn a graduate certificate or master's in engineering online you might easily crack the six-figure salary ceiling. If the field of engineering is new to you or you're uncertain what majors might be available, explore all the online engineering program possibilities.
As our modern world continues to be shaped by the advances in technology, the demand for innovative and qualified engineering professionals is expected to increase at a reasonable rate to accommodate for the needs of a growing and easily distracted population. For individuals that may be interested in a career in engineering, it's a great opportunity to explore the many different shapes that these professions can take.
Professionals may enter the care of engineering from a variety of backgrounds and starting points. Some professionals may begin their career by garnering hands-on experience as a technician, while others may decide to acquire their bachelor's degree and move on to engineering or engineering management. If you're specifically interested in the following online engineering programs—an online software engineering degree, an online computer engineering degree or an online electrical engineering degree— you'll rarely have to worry about unemployment. All three of these online engineering degrees deal with computers and information networks and as the Internet sector continues to surge strong employment growth is expected for computer scientists nationwide.
The responsibilities of engineers in different fields may look somewhat different, but in general most engineering professionals perform fairly similar tasks. Entry-level engineering technology positions typically require only a postsecondary certificate or vocational training and will involve working under the supervision of other engineers. Engineering technology professionals are typically responsible for the hands-on application of engineering skills and turning the concepts of engineers into practical, functioning products.
WHO IS THE IDEAL CANDIDATE?
Engineering is a broad field, full of potential that has shaped the way that our society functions, communicates, travels, operates, and lives day-to-day. Professionals in engineering combine their knowledge of math, science, physics, and applied technical skills to create a reality that is always improving and expanding. Some professionals may enter the field of engineering because of their passion in a particular topic—such as environmental justice or space exploration—or some engineers enter the field with a generalist background, able to be flexible to their career journey.
It should go without saying that professionals that succeed in engineering must be excited about diving into the depths of multiple STEM topics, becoming experts at applied math, science, and physics. Professionals in engineering must be analytical, critical-thinkers, who have the eye for detail that allows them to solve complex equations and problems. Successful engineers have practical technical skills that are needed to turn ideas into reality.
Most engineering professionals work in team settings, so they have to be great communicators in order to relay information between other professionals, colleagues, clients, and customers. They must be creative enough to create art out of science, to perform the magic that brings machines to life.
Engineering professionals work across the entire spectrum of industries—where there is innovation happening, there are engineers behind the work that's being done. Engineering professionals truly have the ultimate ability to customize their career to take advantage of their interests and strengths in order to work in a field that they truly love and meet their goals.
Regardless of whether you're starting from scratch, if you are switching from a different field, or if you're looking to take your career in engineering to the next level, that are affordable and accessible engineering degree programs that make it possible to create your own career journey.
The Department of Labor (DOL) describes some of the most popular jobs in engineering:
Aerospace Engineering – Engineers that work with the science of flying machines—missiles, spacecrafts, airplanes, helicopters, and so on. They may specialize in areas such as structural design, navigation and control, or instrumentation and communication; they can also specialize in designing different types of machines, such as commercial and military airplanes and helicopters, remotely piloted aircraft and rotorcraft, or spacecraft. Aerospace engineers must have at least a bachelor's degree, and they make nearly $110,000 in annual salary on average. In the field of aerospace engineering, professionals can start their career as an aerospace engineering technician. Technicians operate and maintain equipment that's used for the related aircraft and spacecraft. Professionals can qualify for entry-level positions with an associate's level education and expect to make nearly $70,000 on average.

Mechanical Engineering – Engineers that apply their knowledge of math and science to innovate specifically around power. Mechanical engineers may do work related to generators, cars, heating and cooling systems, or even robots. Like many other engineering positions, qualified professionals will want to have at least a bachelor's degree to be competitive. The average salary for mechanical engineers is between $80,000-90,000. Professionals can start out as mechanical engineering technicians with an associate's degree. They usually help mechanical engineers with design, development, testing, and manufacturing of devices. Technicians make an average of $55,000 each year.

Chemical Engineering – Engineers that are responsible for solving problems that involve chemicals, fuel, drugs, food, and more. These engineering professionals may conduct research, establish safety procedures for working with dangerous chemicals, or specialize in a particular chemical process such as oxidation. Like most engineers, chemical engineers must have a bachelor's degree before they can dive into their work and they make an average of nearly $100,000 each year.

Civil Engineering – The engineering field that is related to the major infrastructure that is the foundation of our society. They are responsible for bridges, dams, roads, tunnels, and more. With a bachelor's degree, professionals can seek positions as a civil engineer, making more than $80,000 on average each year. Alternatively, professionals can begin their career as a civil engineering technician, with an associate's degree. Technicians work to help civil engineers with tasks like designing, building, and maintaining projects. They make nearly $50,000 on average.
One of the fantastic things about engineering careers is that educational programs related to the field are highly customizable for students and developing professionals that are interested in a particular specialty or concentration, even if the core of the field is consistent. No matter which major your chose, all engineering courses are designed to prepare professionals with an adequate understanding of engineering practices, theories, and the specific knowledge required for their engineering focus.
Engineering is held to a high standard, since many of the responsibilities of engineers can be dangerous when mistakes are made. Programmatic accreditation for engineering degrees is granted through the Accreditation Board of Engineering and Technology (ABET). By choosing a school that has obtained ABET accreditation for their engineering program, you can expect the highest level of quality in your degree program.
Most positions in engineering do not require a certification or licensure, although there are certifications for engineering technology professionals available through National Institute for Certification in Engineering Technologies (NICET). There are additional Professional Engineer certifications that are issued on a state-by-state basis for professionals who want to pursue advanced positions, such as those in engineering management.
Hands-on work experience that may lead to employment, such as student-teaching or internships, are a great bonus. Some programs also offer the option of obtaining both a bachelor's and a master's degree combined in just five years. Some professionals may need to seek out a program that is more flexible to suit their schedule, and online options may offer that opportunity.
According to GetEducated, the average cost of an online master's in engineering is just under $28,000, yet the most expensive programs charge upwards of $100,000. Keep these figures in mind as you research programs. It's critical that you look into the options that will prepare you to explore your interests and goals in a budget-friendly environment. Careers in engineering can begin at any level of your education, with any level of experience—as long as you are passionate and hardworking. For this reason, your professional development can be as extensive or expensive as you feel inclined for it to be.
Found
49
Accredited Online Engineering Associate Degree Programs
"Oops! No results here. Try a broader search!"