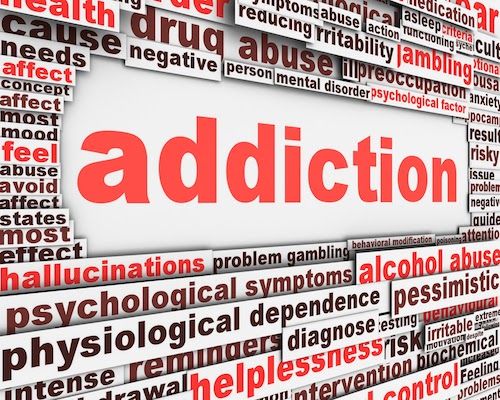 Earn an online substance abuse counseling degree and help patients overcome addictions and self-destructive behaviors related to drugs, alcohol, and overeating. Millions of people in the United States are struggling with some form of addiction; you may even know a friend or family member who is suffering from this mental health disease. Because substance abuse issues are so common, counselors are in heavy demand.
Substance abuse counseling combines knowledge of social work, psychology, sociology, and mental health. Counselors pull from all the social sciences to provide services and treatment to individuals working to overcome alcoholism, drug addiction, or other behavioral disorders.
Educational requirements to become a drug and alcohol counselor vary widely by state. In some states, only a high school diploma is required. But in most states, you will need to earn at least a college level drug counseling certificate to enter the substance abuse field.
In a few states, certification can be earned after completing an associate-level online substance abuse counseling degree. Most state certification agencies require some formal education, plus supervised counseling experience, plus passing a state exam.
After earning state certification, some drug counselors continue to earn a national certification such as becoming a National Certified Addiction Counselor (NCAC) or a NCAC II. The NCAC II requires a bachelor's degree as well as extensive counseling experience and state certification.
Higher education allows counselors to serve as a greater resource to their clients, and work on a more independent and individualized level. If your goal is to become a private practitioner, run a treatment center, supervise programs, or accept insurance reimbursements for psychotherapy, you will most likely need a master's degree in drug and alcohol counseling or a post-bachelors online certificate as well as a state license. You will have the option to work in various settings—medical rehabilitation institutions, outdoor rehabilitation, community outpatient services and even private practice.
In whatever setting they may practice, counselors will commonly provide the following types of services to their clients:
Connecting addicts with community services and other supportive organizations
Use behavioral modification therapy to help their clients adapt to sober living
Working with patients to set realistic goals
Educating family members on how to best support their loved ones as they overcome addiction
Intervening in crisis situations for clients
Evaluating client progress and effectiveness of treatments
According to the United States Department of Labor, Substance Abuse and Behavioral Disorder Counselors make an average salary of $42,920. This figure largely depends on the setting in which a counselor works, however, as government employees are likely to make less than private practices with a developed client base. Overall, the demand for these professionals is expected to grow faster than average.
WHO IS THE IDEAL CANDIDATE?
Substance abuse counseling requires similar traits as those required of social workers and psychologists: the ability to work in stressful situations, to actively listen others, and the capacity for critical thinking. If you have an interest in understanding human behavior and psychology, helping those with substance abuse issues, and offering a needed community service, then you might want to research this career. Most professionals in this counseling field also consider addiction an illness and are sympathetic to their clients' situation.
Seek substance abuse counseling degree programs that allow you to pick courses that may be especially relevant to your interests. If you are more intrigued by the social welfare and policies related to substance abuse, it might be wise to start combine your substance abuse education with social work. Whereas, if the psychological and scientific theories behind human behavior are your specialty, it may be beneficial to study broader psychology in addition to substance abuse.
The Center for Addiction Studies and Research recommends that you graduate from a program that includes topics like:
Domestic Violence and Substance Abuse Treatment
Group Therapy in Substance Abuse Treatment
Managing Anger and Depression in Substance Abuse Treatment
Treatment Planning for Substance Abuse Treatment
Ethics for Addiction Professionals
GetEducated's rankings reveal that an online bachelor's in substance abuse counseling average around $50,000 and master's programs are a little less expensive at around $30,000. Keep in mind that books are not be included in this estimate.
Found
76
Accredited Online Psychology & Human Services Degree Programs
"Oops! No results here. Try a broader search!"