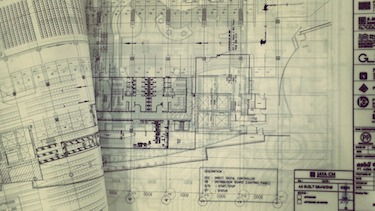 Systems engineers are the interdisciplinary professionals who oversee the big picture of products, focusing on designing and managing complex systems by making sure all the different pieces work together. Systems engineers are unique professionals that integrate all the disciplines and specializations into cohesive team efforts that can engineer a whole product. Online systems engineering degree programs teach engineers to develop systems that optimize the use of human time and materials in the manufacturing process. Systems or manufacturing engineers are efficiency experts who use computer and mathematical models to test and develop better systems for the mass production of products as complex as biomedical devices or as simple as frozen foods. As more manufacturing occurs abroad, experts forecast slowing demand for this online degree major in the United States. However, opportunities abroad may beckon for new online degree graduates.
CNN Money described systems engineers thus: "They're the big think managers on large, complex projects, from major transportation networks to military defense programs. They figure out the technical specifications required and coordinate the efforts of lower-level engineers working on specific aspects of the project." There's almost no modern-day product that can be made without the unique skills and strengths of systems engineers, so the demand for these professionals is expected to be on par with the national average in the coming years. If you have the vision and combination of skills that are required to think about the different factors that bring products and services to life, then you may be perfect for a career in systems engineering.
Graduates of online systems engineering programs may work in any industry, but most work in aviation, aerospace, defense, manufacturing or transportation. Many work for the federal government or defense contractors alongside project managers. Just note that you may not official work as a "systems engineer" due to the interdisciplinary nature of this online degree. In one company, a systems engineer may focus on IT while another company has its systems engineer working on power plants. Some find the diversity this degree offers appealing. The Department of Labor (DOL) describes some of the most common jobs for systems engineering professionals:
Logistician – These professionals analyze and coordinate an organization's supply chain from the supplier to the consumer. Logisticians can usually kick start their career with a bachelor's degree, and in some situations an associate's. Competitive professionals can seek out a professional certification from the American Production and Inventory Control Society (APICS) or the International Society of Logistics (SOLE). On average, logisticians make nearly $75,000 each year.

Industrial Engineer – These professionals design systems for a variety of industries. The average industrial engineer makes nearly $85,000 annually and is required to have at least a bachelor's degree.

Engineering Manager – With at least a bachelor's degree and considerable work experience, professionals can consider becoming an engineering manager. Engineering managers make nearly $135,000 on average each year.
WHO IS THE IDEAL CANDIDATE?
Careers in systems engineering are for professionals who are focused on the big pictures, how every piece of a system connects with the others. They must be knowledgeable about a variety of concepts between engineering, business, and software systems. They must be able to think critically in order to develop, adjust, and carry out plans as needed. In many positions, systems engineers serve as the primary liaison between management, clients, suppliers, and specialty engineers, so they must be good communicators and team players in addition to critical-thinkers and problem-solvers.
A manufacturing engineering degree is also sometimes called an industrial engineering or systems engineering degree. There is some tendency for schools of technology to use the term "manufacturing engineering" to refer to an associate's or bachelor's in engineering technology. The term "industrial engineering" is sometimes reserved for use by engineering schools for graduate level study, but there can be a great deal of overlap among these disciplines and online degree majors.
Manufacturing programs provide solid training for numerous careers, but make sure you explore strongly-related degree majors such as the online industrial engineering degree, the online systems engineering degree and the online quality assurance degree. If you're interested in a career as a systems engineer, you may be able to get started with an associate's degree as a logistician. Or you may choose to get your bachelor's degree and work as an industrial engineer and work your way up to management.
The manufacturing engineering degree online is available as a bachelor's or master's degree. The bachelor's degree is appropriate for entry level positions, while the master's degree is geared for those interested in management. As with all engineering degrees, a bachelor's degree in manufacturing has a strong focus on math and science. Expect an engineering manufacturing program to include courses such as computer-assisted design, statistics and probability, quality assurance, operations and logistics, calculus, computer algorithms, physics, material science and cost accounting.
The highest quality programs in systems engineering will be programmatically accredited by the Accrediting Board for Engineering and Technology (ABET). Upon graduate, there are specific certificates that are available for particular careers like logistics, but systems engineers can also validate their competence with a certification as a Systems Engineering Professional through the International Council on Systems Engineering (INCOSE).
The average cost of an online engineering degree at the master's level is $28,000 not including books or additional costs. Keep this number in mind as you research and compare programs. Make sure to look into the options that offer the best bang for your buck and prepare you to explore your interests and goals in a budget-friendly program.
Found
0
Accredited Online Engineering Degree Programs
"Oops! No results here. Try a broader search!"