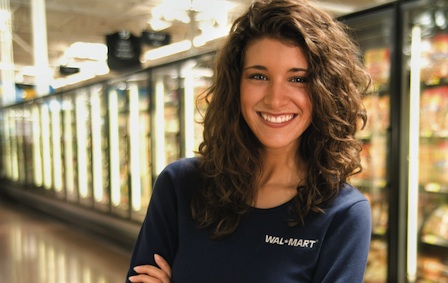 Editor's Update: This employee tuition discount has been discontinued.
Wal-Mart Stores is offering online college degrees at a 15 percent discount to its employees through an agreement with American
Public University, a for-profit accredited online university.
In total, the retail giant expects to pay $50 million over the next three years for tuition assistance to eligible employees.
American Public University
, which also operates American Military University, has been named a Best Buy by GetEducated.com for its relatively low-cost accredited online degrees.
Wal-Mart chose APU over 80 other educational institutions for several reasons, said a store spokesman. Low pricing was one factor; another was its online education delivery—two-thirds of Wal-Mart employees in a survey said they prefer online college. Also, APU offers online degree programs in retail management and transportation logistics handling, both of which are especially relevant to Wal-Mart employees.
As part of the agreement, APU will provide online course credit for Wal-Mart employees' on-the-job training. APU will allow up to 45 percent of the credit required for a degree based on what they've learned in their jobs, according to a press release from Wal-mart Stores.
After the Wal-Mart discount is applied, an online college degree from American Public University at the associate level will cost $11,700 and a bachelors degree $24,000. By comparison, GetEducated.com research shows that the average price for an online bachelors degree in business management in 2009 was $43,000.
Online Learning News & Research
Free Online Classes to Expand with Gates Foundation Grants
Free Distance Education Courses and Online Course Creation Tools from Nixty.com
Western Governors University Forms Partnership with Indiana Offering Online Degree Programs to Residents