Computers are now woven into almost every aspect of modern life, including crime.
In the past decade, computers—including smartphones and GPS devices—have become "either a tool or an instrument of crime, the target of a crime, or the record-keeper of a crime," says Gary Kessler, director of the computer forensics and digital investigations online degree programs at Champlain College in Burlington, VT.
One result? Jobs are expanding rapidly for cybersecurity specialists—people who use today's tech tools to combat and prevent crime. Such computer forensics experts work both for public agencies, such as police departments, and for private companies.
"The job outlook, even in a bad economy, looks fantastic," says Joe Giordano, who directs online degree programs in the cybersecurity field at Utica College in New York.
"As information technology becomes more embedded in everything we do—business, industry, financial systems, everything—cybersecurity becomes much more important. You can't go a day without reading about some hack attack, some intrusion, some scam."
Giordano says employers in both government and private industry are hiring both entry-level and experienced cybercrime investigators. For instance, he says, the U.S. Dept. of Homeland Security has announced plans to hire 1,000 new cyberworkers over the next three years.
"The growth in hiring of computer forensic examiners in businesses has been exploding the past four to five years," agrees Kessler, adding that public sector job growth, such as in law enforcement, the military, or other governmental agencies, also has been healthy.
So what exactly is computer forensics or cybersecurity?
Kessl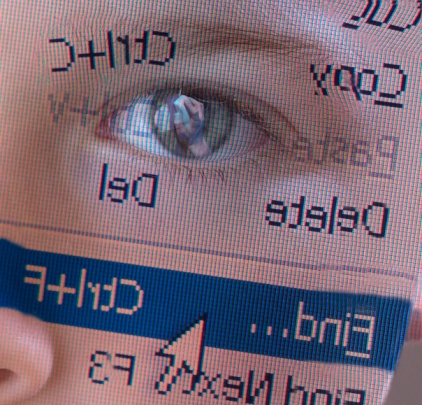 er defines computer forensics as "the examination of computers and networks to find out the patterns of their usage." These patterns can help in criminal investigation, civil litigation, electronic discovery or information security incident response.
Take child sexual exploitation, for example. While the police officer may work undercover to identify a suspect or a victim, the cybersecurity specialist's role is to examine computers and verify information, such as the existence of pornographic pictures or the veracity of chat logs, which can be used in court.
Cyber specialists are hired by businesses that specialize in computer forensics (offering services such as electronic discovery, litigation support, and data recovery) or by any company that has its own information assurance department. (Information assurance is the protection of information by companies or the government from hackers and other criminals.)
Entry-level salaries, whether public or private, "are around the high 40s to high 50s," says Kessler. Entry-level workers typically are placed in one- to two-year in-house training programs and can expect to earn significantly more upon completion, he says.
Computer forensics grads who are able to move where the jobs are will have the best opportunities, says Kessler. For instance, those who wish to work for the federal government may have to move to Washington, DC, or Virginia, where most federal offices are located.
How do you prepare for careers in this field?
Utica College offers an online bachelors degree in cybersecurity and information assurance, an online bachelors in economic crime investigation and an online masters degree in economic crime management.
Champlain College students can earn an online bachelors degree in computer forensics and digital investigations or an online masters in digital investigation management.
Both Utica and Champlain stress hands-on learning. So, for example, a student at Champlain will be given software tools used by cyber pros, plus a digital photo to examine and report upon. Or, online students may practice testifying in court, using webcams to record themselves.
Students range from those who are in law enforcement already to those who have computer tech backgrounds and an interest in forensics to those with no background who are intrigued by the field. Some students are career-changers, while others are more traditional, younger students.
Katie LeClerc, 27, is in the Champlain master's pro
gram, despite having a relatively limited tech background. LeClerc has a master's in criminal justice and has worked for the attorney general's office in Massachusetts, helping fight Internet crimes against children; she now directs Internet safety for a children's social networking website.
"I'm not a techie at all," says LeClerc. "That scared me about this program." But others in the program have been helpful at bringing her up to speed, she says. After all, with technology changing so rapidly, "even people who are elbows-deep are having a hard time keeping up."
Laura DiPasquale, 22, earned her online bachelor's in computer forensics from Champlain and works as an intelligence specialist with AT&T Government Solutions in San Antonio, Texas.
D
iPasquale decided to major in computer forensics after learning about Champlain's program. She had never heard of the field before, but had a long-standing interest in forensic work.
"I realized you can do fun forensics work without the gory details," she says.
She originally hoped to work in the criminal law field, protecting children from Internet predators. She is happy, though, with her current position, which involves national security.
"I love it! I love the excitement of doing national security. It's a cool thing to be in, especially right now."