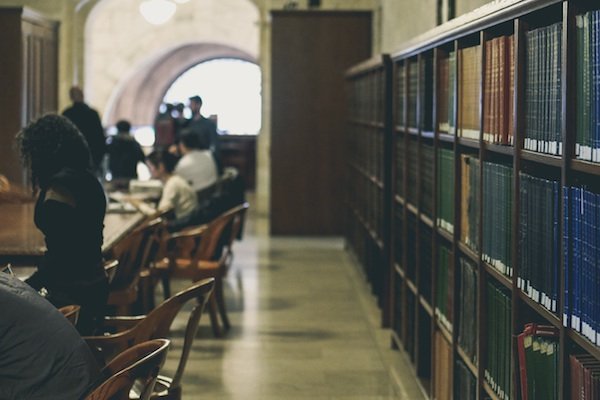 A bachelor's degree is a four-year degree meaning it typically takes four years of full-time study to complete your bachelor's degree. In these four years, you will complete 120 semester credits or around 40 college courses. If your college uses a quarter system rather than a semester system, you'll need to complete a minimum of 180 quarter credits to earn an accredited bachelor's degree.
A bachelor's is a post-secondary undergraduate degree. Historically, the term "college degree" meant a bachelor's or traditional four-year degree. Bachelor degrees are also sometimes called baccalaureate degrees. Regionally accredited liberal arts colleges award most of the bachelor degrees in the United States.
Browse 100% Online Bachelor Degree Programs
Liberal arts classes are required for all types of bachelor degrees. In most cases, more than half of a bachelor's degree consists of general education or liberal arts courses in areas such as English, critical thinking, psychology, history and mathematics.
Typically only 30 to 36 credits—10 to 12 courses—will be in your major area of study.
The bachelor's degree remains the standard for entry into many professional careers. Getting a bachelor's degree can be the ticket to a more promising career.
In most cases, you cannot attend a professional graduate school in law, medicine, or teacher education unless you hold a bachelor's degree. That means you will almost always need a bachelor's before enrolling in a master's program to open the door to even more career opportunities.
Interested in pursuing a bachelor degree? These schools offer an excellent variety of options, many of which are affordable, flexible and/or accelerated.
---
When to Seek a Bachelor's Degree
When You …
Know that a bachelor degree is required for your career
Have already earned more than 60 semester college credits or hold at least one associate degree.
Know that a graduate or professional degree will be required for your career

---
Associate vs. Bachelor Degree
While a bachelor's degree is a 4 year degree, the associate's degree takes two years to complete.
A bachelor's degree program aims to round out a student not only as a potential worker, but as a whole. It equips graduates with skills and knowledge in a particular field that will lead them to professional and middle-management jobs. Courses needed to get a bachelor's degree include general courses in the liberal arts and specific required courses in a major concentration.
Associate degrees, on the other hand, typically prepare graduates for entry-level work with the basic skills and knowledge needed in a field.
Associate's degrees can also allow students to complete general education requirements through a two-year program, for later transfer into a four-year degree. Many traditional and online colleges, universities, community colleges, and junior colleges have what are called 2+2 programs. After a student completes the first two years of their four-year bachelor degree, they have earned their associate's degree. A student can continue their education post-associate at a larger university or college through an articulation agreement. This plan can be an easy and affordable bachelor's degree journey.

---
Types of Bachelor Degrees
A list of bachelor degrees and the their specific majors and concentrations would be almost infinite.
The three most popular types of bachelor degrees are:
Bachelor of Arts (BA degree)
Bachelor of Science (BS degree)
Bachelor of Fine Arts (BFA degree).

What is a BA Degree?
A BA degree generally requires students to take fewer concentration courses and to focus more on exploring the liberal arts. These students have a little more freedom when it comes to customizing their education to fulfill their career goals and aspirations. The most common majors include English, Art, Theatre, Communications, Modern Languages and Music.
What is a BS Degree?
The BS degree, on the other hand, is less focused on exploration and more targeted to a specific concentration. Bachelor of Science students, more often than not, focus specifically on the field of their major and tend to be more career-focused. Bachelor degrees in the medical field, for example, are more likely to be Bachelor of Science degrees.
Popular majors that make the Bachelor of Science degree list include:
Computer Science
Business
Economics
Nursing
Chemical Engineering
Biology.
What is a BFA?
The BFA is another vocational or professional degree. The goal of a BFA program is for its graduates to go on to become professionals in the creative arts world. This includes dancers, singers, actors, painters, and sculptors, just to name a few. Like the BS degree, the main difference between a BFA and a BA program is the tendency to focus more on their major concentration than on general studies.
TIP: Should you earn a second bachelor's degree? In most cases, the answer is NO. If you have a bachelor's in one area—say art history—and are trying to re-tool to work in another area, such as human resources, consider adding a certificate to your resume rather than trying to earn a second bachelor's degree. By earning a certificate you'll essentially be adding a new "major" area of study to the general education studies of your original bachelor's degree.

---
Accelerated Bachelor Degree Programs
The length of time it takes to earn a bachelor's degree most likely depends upon the bachelor degree program you choose to enter, and the college in which you enroll. Options vary from full-time, traditional four-year programs to accelerated online bachelor degree programs which can be completed in just two years. Others may pursue their degree part-time, in which case, it would take longer.
If you have previously completed a number of post-secondary courses, these courses may be approved for transfer credit. This would reduce the time it takes to complete a 4 year bachelor degree. If you have an associate's degree then you may also be eligible to enroll in an accelerated, 90 credit online bachelor's degree program.
In addition, adult students may have earned prior higher education credits that can be transferred, or have completed workforce trainings and gained professional experience that also qualify for earned credits. Many higher education institutions allow students to test out of courses, through recognized assessments, including the College Level Examination Program (CLEP) and DANTES Credit by Examination.
View All Online Bachelor Completion Degrees
Finding a distance education program that offers year round courses may offer another alternative, if you have the time commitment and motivation.
Tip: If time is of the essence and you need a bachelor's degree as fast as possible, then you should consider attending an online school that has flexible enrollment periods. This allows for students to take their courses on their own time instead of within the confines of a traditional semester or quarter.

---
Bachelor's Degree Salary
Concerning the academic respect, a BA degree, BFA or BS are all valued equally. Depending on the kind of field into which a person is entering, the cost benefits can vary. BS degree jobs, like in the field of engineering, often pay more than their BA counterparts in Education or the Arts. Some of the highest paying jobs— like physicians and lawyers— require not only a bachelor's degree, but also additional schooling.
Does a bachelor degree guarantee steady employment? No. But it does help your chances significantly. Even when the unemployment is high, the unemployment for people with bachelor degrees is lower by at least a few percentage points.
On average, according to a Georgetown report, college graduates (those with a bachelor's) make 84 percent more over a lifetime than those who have earned only a high school diploma.
According to the National Center for Education Statistics, 72 percent of young adults (aged 25-34) who earn a bachelor's degree work full time, year round in 2013. According to that same report, young adults with undergraduate degrees versus young adults with only a high school education made more than twice as much money. The average bachelor's degree salary is $48,500 compared to $23,900.
Payscale reports salaries for professionals with bachelor's degrees. Potential early-career earnings include annual salaries of up to:
---
Average Cost of a Bachelor's Degree
Tuition for a bachelor's degree varies significantly from school-to-school.
The College Board published a report that stated the median tuition for a full-time student in a single year at a private, not-for-profit four-year institution is about $11,000.
Affordability factors can include, but are not limited to: public vs. private institutions, the state in which you enroll, available aid, and your status as an in-state or out-of-state residence.
Online bachelor degree programs have set rates that do not base tuition on in-state and out-of-state status. Still, these rates vary widely from school-to-school, and from program-to-program.
Financial aid tremendously affects the total cost of a bachelor's degree. For example in the same study, the College Board found that while the average tuition and fees at a public college is about $8,900, the actual net price when factoring in grants and tax credits equaled about $3,100.
Tip:
Be proactive in your search for the right degree program, and the right school.
Choose your major according to your interests and career goals, then explore cost rankings and look for the best financial options.
View GetEducated's list of the cheapest colleges for an online bachelor's degree and see if they offer your intended major.

---
How to Choose a Bachelor's Degree Program
Before applying, answer these important questions.
Does this particular degree program fulfill criteria for my intended profession?
Will my profession require licensure? Is this degree program approved for licensure?
Will this bachelor's degree transfer into a master's degree if I decide to further my educational goals in the future?
How much will it cost to obtain my degree?
Is financial aid available?
Is coursework semester-based? Year round? Accelerated?
Does online mean completely online? Or are there on-campus requirements?
How much flexibility do I need? Do I prefer asynchronous courses that I complete on my own time, or would I enjoy synchronous classes in which classes meet at set times?

Application requirements vary widely among universities. Most colleges will require that you have a high school diploma or a GED equivalency. You will most likely need to complete an application, and may need to submit additional documentation, such as official transcripts, or assessments.
If a four-year program seems daunting, consider a two-year program that will transfer into a bachelor's program.
TIP: Some careers may require a very specific type of bachelor degree. For example, if your goal is to become a public school teacher your state Board of Education will require, at minimum, a bachelor's degree in education. That degree will need to include some very specific courses. Check with your state licensing board before enrolling in any bachelor's degree program in accounting, education, nursing, counseling and engineering, in particular.

---
Show Me an Online Bachelor's Degree
Basically, a bachelor's degree looks like an associate degree doubled.
Below is a sample online bachelor's degree from Western Governors University so you can see the type of curriculum commonly required. Colleges will vary in their exact degree requirements. Compare colleges carefully on the courses they will require you to take to earn your bachelor's degree in any one major area.

Western Governors University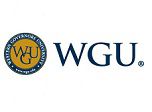 Bachelor of Science in Business Management
Full-time undergraduate students must be enrolled in at least 12 competency units (CUs) per term. WGU recognizes prior learning and experience to accelerate your degree program, and for this reason, identifies their courses in CUs; with similarities to that of traditional credit units. Below is a traditional route for individuals that enrolled in WGU with no transfer credits.

Course Description and Competency Units (CUs)

Term one:

Organizational Behavior and Leadership (3 CUs)

English Composition I (3 CUs)

Introduction to Geography (3 CUs)

Principles of Management (4 CUs)

Term two:

English Composition II (3 CUs)

Fundamentals of Business Law and Ethics (6 CUs)

Intermediate Algebra (3 CUs)

Term three:

College Algebra (4 CUs)

Integrated Natural Science (4 CUs)

Integrated Natural Science Applications (4 CUs)

Term four:

Legal Issues for Business Organizations (3 CUs)

Elements of Effective Communication (3 CUs)

Introduction to Probability and Statistics (3 CUs)

Information Systems Management (3 CUs)

Term five:

Principles of Accounting (4 CUs)

Critical Thinking and Logic (3 CUs)

Introduction to Humanities (3 CUs)

Microeconomics (3 CUs)

Term six:

Ethical Situations in Business (3 CUs)

Macroeconomics (3 CUs)

Global Business (3 CUs)

Quantitative Analysis for Business (6 CUs)

Term seven:

Fundamentals of Marketing and Business Communication (6 CUs)

Marketing Applications (3 CUs)

Managerial Accounting (3 CUs)

Term eight:

Project Management (6 CUs)

Strategy, Change and Organizational Behavior Concepts (7 CUs)

Term nine:

Finance (3 CUs)

Quality, Operations and Decision Science Concepts (8 CUs)

Business Management Tasks (3 CUs)

Term ten:

Business Management Capstone Written Project (4 CUs)
For more information about other schools offering bachelor's, search GetEducated.com's complete database of online bachelor degree programs.

View All Online Bachelor Degrees
Resources
What is an Associate Degree?
What is a Master's Degree?
Should I Tell My Employer I Earned My Degree Online?