Question:
I'm worried about whether my online degree will be respected. I just completed my bachelor's online and am ready to send out my resume. Should I use my cover letter to reveal to potential employers that I earned my degree online? Are online degrees respected?
—Holly in Nashville, Tenn.
Answer:
These days, earning degrees or taking post-secondary courses online is not an oddity. In 2012, an estimated 86 percent of traditional residential colleges offered college courses through online learning. More than one-third offered entire degrees online.
Online education is no longer the future. It's right now. Employers are embracing online education in record numbers. Unlike a decade ago, employers no longer automatically perceive online degrees or distance education as inferior or second class.
Online degrees are gaining respect.
As a result, there is no need to reveal in a cover letter or resume that you "earned your degree online." Details about why you chose any particular type of school—such as a private school versus a public school or a Christian college versus a secular college—are best left to discussion during an actual interview.
Even then, you'll only want to discuss the issue of online education if asked.
We say "if asked" because GetEducated.com's studies show that most employers are not overly concerned about how a degree was earned. They are, however, very concerned about overall school reputation and educational quality.
Do Employers Respect Online Degrees?
In the end, the name of your college and the type of degree you have earned is going to be much more important to your employer than the method by which you earned your degree—online or on campus.
Keep in mind that two kinds of colleges issue online degrees: those that are online-only (such as the University of Phoenix Online) and those with campuses that also offer online education programs (such as the University of Massachusetts).
Expect to encounter no stigma if the college you attended is already known to your employer and respected by your employer for the quality of its graduates. For most people, this means attending an online program offered by a college with a long and respected tradition of educating students via a local residential campus.
Check out the Get Educated video Can I Get a Job with an Online Degree? for more tips about presenting your online degree to your potential employer.
Most Respected Online Degrees — 3 Factors
Which online degrees are most likely to suffer from suspicion or stigma?
Get Educated has researched employer perception of online degrees for more than two decades. We've found three specific instances where you are most likely to encounter questions about your online education during a job interview.
If any of these circumstances apply to your online degree program, you should arrive at your interview prepared to discuss these aspects of online education.

1. Your college is 300 miles or more from where you live.
If the college you attended online is located more than 300 miles outside the immediate area where you live or work, your future employer may wonder how you could have attended.
Example: Your job history shows you've lived and worked in Los Angeles for the last 15 years, yet your resume says you earned a master of public health from the University of Illinois last year.
On the other hand, if the online degree program you attended has a regular campus within 300 miles of your home or work area, chances are excellent that your employer will already have formed a solid impression of your school. This established brand impression will override any concerns your employer might have about how your degree was earned.
2. Your college doesn't have a campus.
You might receive some questions from employers if you earn a degree from a school that lacks a campus or is perceived as being "online only." GetEducated.com's research shows that online-only schools are often perceived as "less rigorous" than universities that offer both campus-based and online degrees.
Surveys undertaken by Get Educated over the last 20 years have found that some employers may harbor strong bias against online only colleges.
3. Your program is not regionally accredited.
Of course, it is critical that your online college be accredited by an agency that is recognized by the U.S. Department of Education or the Council on Higher Education Accreditation (CHEA). Online schools that are regionally accredited, as opposed to nationally accredited, have the strongest reputation and offer the widest possibility of transfer credit and respect in the job market.
To ensure the highest respect for your online degree, look for programs that come from colleges that are regionally accredited, have a residential campus, and strong local or regional reputations. Those three factors are what count when it comes to respect.
Getting Respect for Your Online Degree
What should you do if your school is online-only? If a potential employer questions your online education credential, do the following:
Stress the positive work traits that you have already demonstrated by your success in online education.

These positive work traits include:

Superior time management

Self-motivation

Advanced online collaboration skills

Advanced computer literacy

Ability to learn independently

Studies show that online education is harder than residential learning because it requires more discipline, personal motivation and perseverance.




Point out that a recent study by the U.S. Department of Education found that online education at the collegiate level is as good or better than traditional on-campus learning.

Most people are shocked to learn this fact, but the supporting data is readily available online.




The future of work is increasingly online. Stress to your potential employer that as a result of your high-tech, online educational experience, you stand well-equipped to help the company excel in today's virtual work world.
Related Resources
Top 10 Signs: Real College Degree or Diploma Mill
Regional vs. National Accreditation: Which Is Better for Online Colleges?

---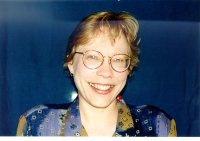 Vicky Phillips was cited in 2009 by US News & World Report as "for 20 years the leading consumer advocate for online college students." In 1989 she designed America's first online counseling center for distance learners on AOL. In 1998 she authored the first print guide to online graduate degrees, Best Distance Learning Graduate Schools put out by the Princeton Review. In 2001 she authored Never Too Late to Learn the Adult Student's Guide to College.