Joe Gratz/Flickr
Question:
It's always been my dream to be a lawyer. Can you direct me to the best online law schools?
—Brice in Indiana
Answer:
It's hard to give you a list of the best online law schools because not a single online law school has yet been accredited by the ABA or American Bar Association.
Unfortunately, in order to sit for the bar exam to become a lawyer in 49 out of 50 states, you must first attend an ABA-accredited law school and earn a JD or juris doctorate degree.
If you consider ABA accreditation an essential criteria for putting together any list of the best online law schools—I certainly would—it's hard to whole-heartedly recommend any 100 percent distance learning law school as "the best" at this time.
Only one state—California—routinely allows people to sit for the state bar exam without first earning an ABA-accredited JD law degree.
If you live in California, you might consider attending an online law school that lacks ABA accreditation. The State Bar of California allows some—but not all—unaccredited distance learning law schools to register with the state. Check with the bar association to see whether any school you are considering is recognized and registered with the state. California has strict rules about how many credits they will accept from unaccredited online law schools.
No matter which state you live in, be very, very careful if you decide to attend an online law school.
Statistically, graduates of non-ABA-accredited law schools have much lower pass rates on the state bar exam. Even if you pass the California Bar, most law firms will still require proof of graduation from an ABA-accredited law school as a condition of employment. You may end up with a degree but no job.
Bottom line: It's risky business to attend an unaccredited online law school if your career goal is to practice as a licensed attorney in a court of law.
If you do manage to pass the California bar and subsequently practice successfully as a lawyer in California for five to seven years, you may be able to take the bar in another state. If you pass that state's bar, you may then be admitted to the practice of law in that state. This route, too, is a long shot.
On a few rare occasions, online law school graduates have been able to make this strategy work. In June 2009, for example, Ross Mitchell, a Concord Online Law School graduate (and valedictorian), was admitted to practice as an attorney in Massachusetts.
Mitchell had earlier argued before the Massachusetts Board of Bar Examiners to gain permission to take the bar. The bar examiners ruled in his favor, but noted they were doing so as a personal exception for Mitchell, with whom they were impressed, and that they did not intend to set a precedent for other online law graduates.
Best Online Law Schools for Non-Attorneys
If you want to study law, but don't care to be admitted to the bar as a practicing attorney, then online law schools may be fine for you. Some people do earn an online law degree to learn about the law to help them in business or industry. Knowing the law can be extremely helpful in business and management
.
Another possibility: consider online training to become a paralegal instead.
Several regionally accredited and nationally accredited online schools offer paralegal certificates, associate degrees and bachelor's degrees.
In addition, the demand for skilled paralegals is strong and growing. The average salary for a paralegal in 2010, according to Legal Assistant Today magazine, was about $54,000 (corporate paralegals earned more: an average of about $63,000).
---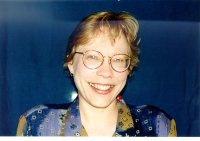 Vicky Phillips was cited in 2009 by US News & World Report as "for 20 years the leading consumer advocate for online college students." In 1989 she designed America's first online counseling center for distance learners on AOL. In 1998 she authored the first print guide to online graduate degrees, Best Distance Learning Graduate Schools put out by the Princeton Review. In 2001 she authored Never Too Late to Learn the Adult Student's Guide to College.